CNN's April Ryan slammed for tweeting article about Trump running child-trafficking ring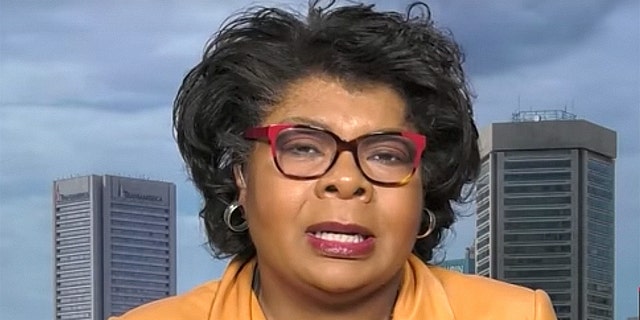 CNN contributor April Ryan is being criticized for alerting her 336,000 Twitter followers to a story in The Root that asks if the Trump administration is involved in child sex-trafficking.
Among those condemning Ryan for the tweet is first lady Melania Trump's spokeswoman.
"If you're a journalist w many followers & a @CNNPolitics contributor...is it ok to retweet any headline you want, regardless of if it's true?" Stephanie Grisham asked on Twitter. "Remember: 'The core purpose of a journalist is to research, document, write, & present the news in an honest, ethical, & unbiased way.'"
CNN'S APRIL RYAN MISQUOTES SARAH SANDERS TO IMPLY SHE WANTED PHYSICAL FIGHT: 'IT WAS STREET'
Grisham may have been most disturbed by the headline of The Root article: "Is the Trump administration running a child-trafficking ring or nah? Follow me down the rabbit hole."
Ryan responded later Sunday in a tweet: "So apparently fox just wants to slam me for clicks. and never read the article I retweeted either. Lol! So sad! Hello it said the conspiracies were unfounded. You just need me to hate. Thank you!!"
She also tweeted a link to her book.
Ryan, who is also the White House correspondent for American Urban Radio Networks, initially tweeted the article without comment. The Root is an online magazine of African-American culture.
So why should "alt-righters" have all the fun peddling disproven and unfounded conspiracy theories, writes The Root political editor Jason Johnson, who goes on to suggest one of his own.
"Now it turns out that the Trump administration may have an equally implausible conspiracy on its hands: Is the administration involved in child sex trafficking or just white nationalism? Follow me down the rabbit hole and see for yourself," Johnson says in the article, published Friday.
Many of those who bashed Ryan on Twitter questioned how a professional journalist could associate herself with such a story.
"April Ryan has gone pizzagate on Trump," tweeted Steve Robinson, who produces the Howie Carr radio talk show.
CNN'S APRIL RYAN HIT FOR SAYING MELANIA TRUMP IS 'NOT CULTURALLY AMERICAN'
"This is a horrid excuse for journalism," Carmine Sabia tweeted. "To quasi accuse the president of the United States of running a child trafficking ring is low even for her."
"Case solved," Michael Sheridan tweeted. He pointed out that The Root is owned by Univision, whose president and CEO criticized Trump during the presidential campaign.