CNN star Anderson Cooper claims he was 'surprised' by pot-soaked New Year's Eve segments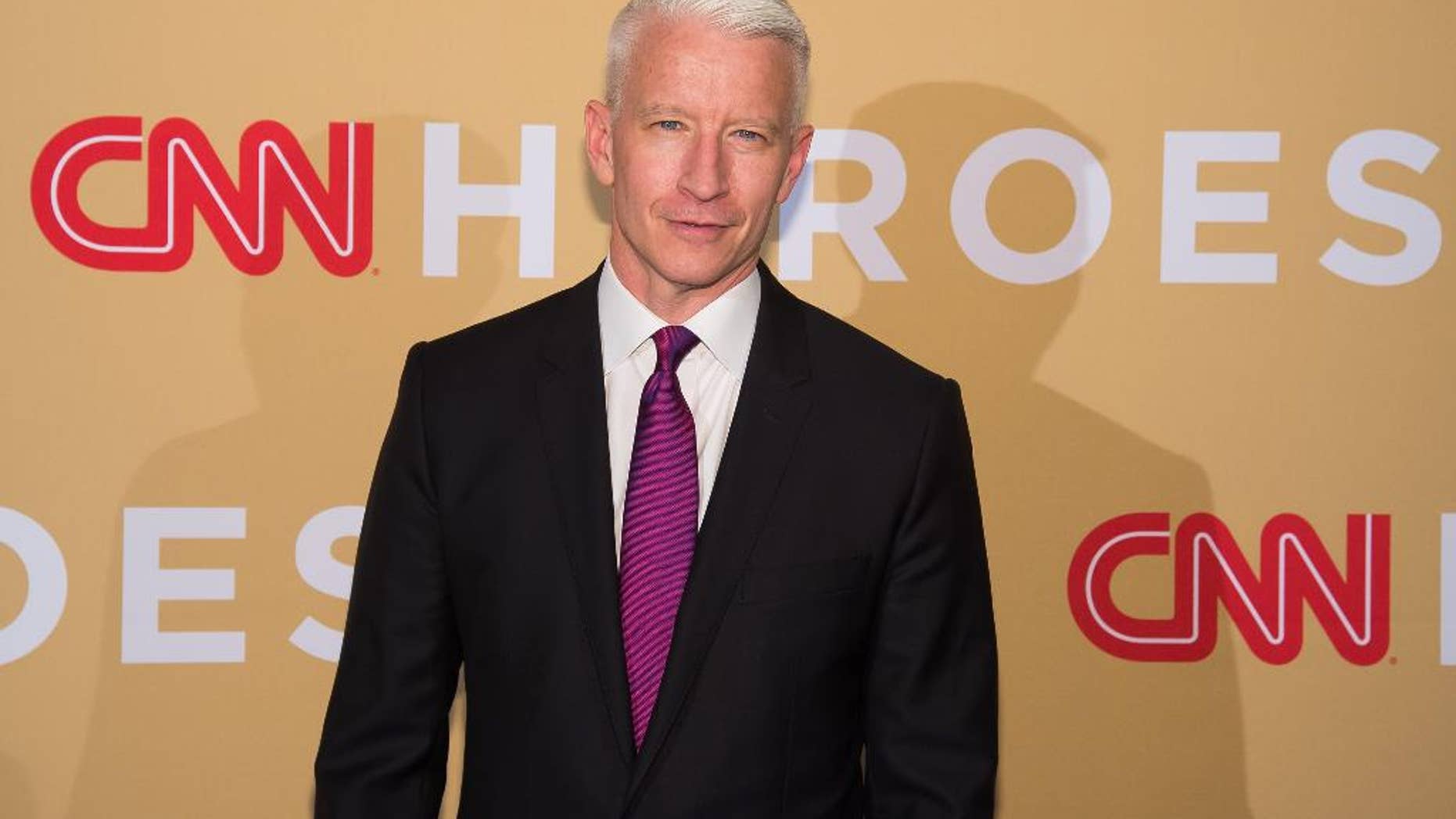 CNN stood for the Cannabis News Network on New Year's Eve with ongoing "hits" from Denver, where marijuana is legal, but the network's biggest star and the evening's co-host Anderson Cooper claims he was "surprised" by the segments.
Cooper appeared on "The Late Show with Stephen Colbert" on Tuesday to discuss the situation.
At various points of the New Year's telecast, reporter Randi Kaye held a joint, lit a bong, marveled over a special gas mask used by stoners and wondered where she was.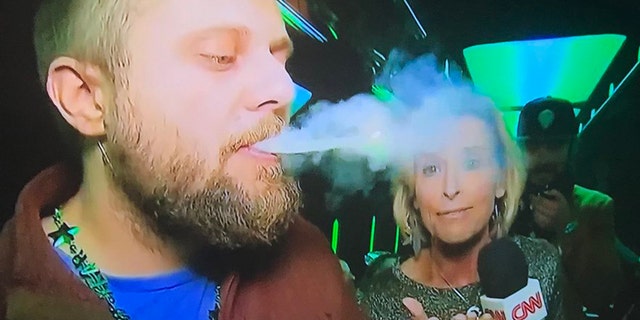 Colbert asked, "Do you still have a contact high from Randi Kaye?"
The CNN star fired back, "It's legal in Colorado… she did not smoke, obviously. She was just in the environment."
"Second hand," Colbert jokingly replied.
"The whole thing surprised me as much as anybody else, I gotta tell you," Cooper said.
"Do you still have a contact high from Randi Kaye?"
Kaye didn't partake herself while on the air, but the bit was enough to appall some viewers and confuse people who might be locked up for doing the same thing.
Cooper played along, but not as much as his co-host Andy Cohen.
"This is for you, Andy!" Kaye said at one point, addressing Cohen and holding a lit marijuana cigarette out to the camera.
Cohen enthusiastically praised Kaye's report, while a smiling Cooper reminded viewers that Kaye's high-jinx was all above board, even if a bit unseemly.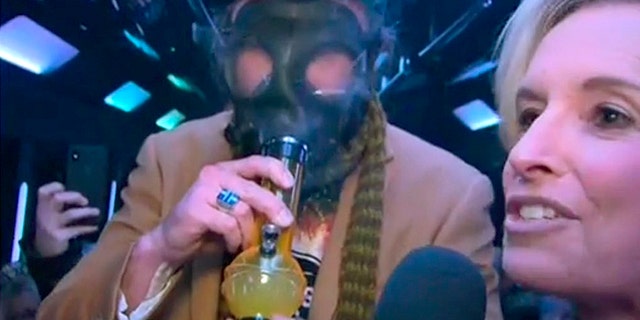 Meanwhile, CNN is apparently all-in on weed content despite outrage from some viewers. The verified Twitter account of CNN's "Anthony Bourdain: Parts Unknown" tweeted an elaborate illustration on Tuesday night that detailed "how to roll a joint." The stoner instructions were originally published back in November to coincide with the Seattle episode of Bourdain's program, but were resurfaced amid the attention CNN is receiving for its pot-themed New Year's celebration.
Bourdain's instructions include tips such as, "If you're looking for a strain that doesn't make you too tired stick to sativa, which is a head high, versus indica, which is a body high. If you don't want one that rips so hard but is still strong try Purple Haze, because Jimi Hendrix didn't write one of his most iconic songs about it because it sucks."
CNN is also the network that aired "High Profits," a 2015 original series following a Colorado couple as they attempt to build a marijuana empire. The liberal network has also aired a series of "Weed" specials hosted by chief medical correspondent Dr. Sanjay Gupta.