CNN slashes Anderson Cooper's program as network hopes to make room for anti-Trump Chris Cuomo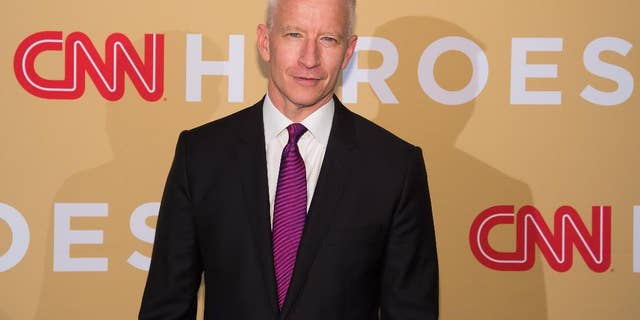 In an embarrassing setback for Vanderbilt family scion Anderson Cooper, CNN announced Thursday that Cooper's in-house rival, Chris Cuomo, will be taking over its ratings-challenged 9 p.m. hour.
The shake up ‒ coming as CNN struggles badly in its ratings war with MSNBC ‒ cuts Cooper's airtime in half. Cooper will now only host between 8 and 9 p.m. ET.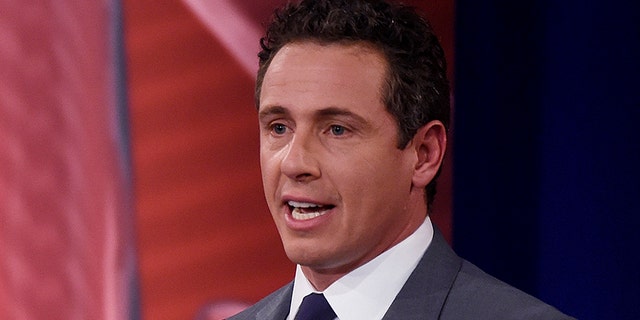 "This move is likely hard for Anderson Cooper to accept. He is the face of CNN and is now being downsized while CNN brass looks for a magic solution," media analyst Jeff McCall told Fox News.
Cooper and Cuomo, who intersected as undergraduates at ultra-exclusive Yale University and later as anchors at ABC News, are both children of enormous privilege and fame. Cooper is the son of socialite Gloria Vanderbilt and part heir to the family's colossal fortune. Cuomo is the son of Democrat icon Mario Cuomo and younger brother of New York's powerful governor, Andrew. Both men made the jump to CNN after their careers had foundered at ABC.
CNN will slash Cooper's "AC 360" into a one-hour program, as opposed to airing from 8 to 10 p.m. Cuomo will shift from CNN's struggling morning show "New Day" to the 9 p.m. slot, where he will go head-to-head with liberal ratings behemoth Rachel Maddow on MSNBC.
CNN hasn't made changes to its prime-time lineup since 2014 despite regularly finishing behind MSNBC by most measures. CNN finished the month of February as the 12th most watched cable network, averaging 979,000 prime-time viewers. Fox News finished atop the list, averaging 2.8 million, and MSNBC finished second with an average prime-time viewership of 1.8 million.
"AC 360" was CNN's only show to finish February among the top 10 most watched cable news programs among the key demographic of viewers ages 25-54, while MSNBC had three and Fox News had six.
When it comes to total viewers, CNN finished even worse with only "AC 360" cracking the Top 25 most-watched cable news shows last month.
Cooper's defenders claim the millionaire star is not irked by his demotion.
"He is not unhappy at all," a CNN insider told Fox News of Cooper, pointing to the fact that the 9 p.m. hour of "AC 360" is frequently bumped for special events and original series.
Mediaite columnist Joseph Wulfsohn told Fox News that cutting into Cooper's two-hour block "makes sense" and that it is "shocking they didn't do it sooner," as Maddow regularly dominates the time slot in terms of liberal cable news shows.
"This move is basically an acknowledgement by CNN that its highest profile personality, Anderson Cooper, just can't compete at the 9 p.m. time slot with MSNBC or Fox," McCall said. "CNN had to do something to shake things up or settle for drifting along in a distant third place for the foreseeable future. It is a bit surprising, however, that CNN is betting on Cuomo, who has failed to generate solid ratings in his morning time slot."
Their privileged backgrounds aren't the only things Cooper and Cuomo have in common. They're also two of the most anti-Trump personalities on television.
Cuomo, 47, has fully embraced CNN boss Jeff Zucker's anti-Trump programming strategy and his older brother Andrew is known to harbor presidential aspirations.
"CNN might believe Cuomo can attract serious news hound viewers who don't want the political advocacy that is so apparent with Maddow and Hannity at 9 p.m. That is unlikely, it would seem, because Cuomo himself is rather partisan in his news anchoring. Nobody will confuse him with Frank Reynolds in terms of being impartial," McCall said, referring to the late and beloved ABC News anchor.
While Cooper is typically sophisticated in his anti-Trump rhetoric, Cuomo attacks the president with more zeal. While co-hosting "New Day," Cuomo became known for his bizarre questions and frenetic interviewing style. The result has been frequent combative interviews with members of the Trump administration and its supporters. Cuomo is often accused of bullying Trump aide Kellyanne Conway, who has gamely continued to appear on "New Day" despite how Cuomo treats her.
Last August, Conway even called him an "amateur climatologist" when Cuomo insisted on talking about climate change during an interview about Hurricane Harvey disaster relief.
Insiders say that behind the scenes at CNN, Cuomo's eccentricities had become a major source of friction at the morning program. It's hoped that things will be smoother in prime time, where he has less airtime and no co-anchors to rankle.
In recent memory, Cuomo has also urged Americans to "get woke" while denouncing Trump's border wall and referred to a viewer as a "lemming" during a nasty Twitter spat.
One big difference between Cooper and Cuomo may be salary. Cooper is believed to make more than $7 million a year, while Cuomo is believed to make far less.
At "New Day," Cuomo will be replaced by John Berman, a levelheaded Harvard graduate (and also an ABC veteran) who, by all accounts, is easy to work with. A CNN insider described Berman as "the opposite of Chris Cuomo."
"Why is CNN a retirement home for failed people from ABC News?" the insider added.