CMAs winner Kacey Musgraves becomes first female in four years to take home Album of the Year award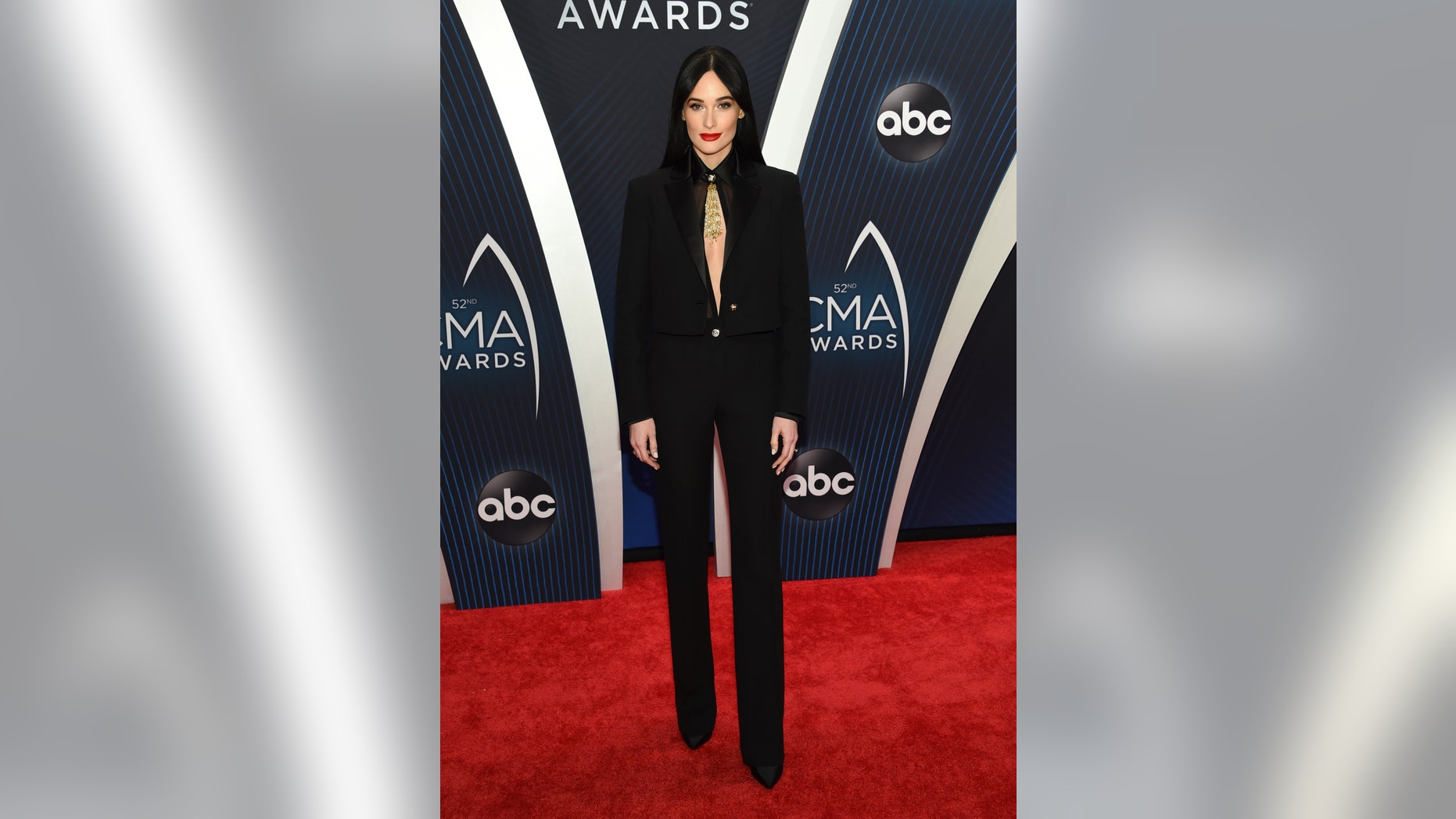 Kacey Musgraves is celebrating big after becoming the first woman in four years to receive the Album of the Year award at Wednesday night's CMA Awards.
The 30-year-old singer, who took home the award for her album "Golden Hour," seemed visibly shocked as her name was announced for the category.
"This is really, really crazy timing, because I just realized this morning – it sounds like a lie – [that] 10 years ago today I moved to Nashville," the singer said, reflecting on her early beginnings in the industry and how it led to the pivotal moment.
"We poured everything we have into this — most of all, love," she tearfully said.
Musgraves was the only female artist in a list of nominees that included Keith Urban, Thomas Rhett, Dierks Bentley and Chris Stapleton.
This was the singer's first Album of the Year win, after being previously nominated in 2015 and 2013. She was also nominated for Female Vocalist of the Year but lost to Carrie Underwood.
Throughout the history of the CMA awards show, only a few women have won the Album of the Year award. The last woman to take it home was Miranda Lambert in 2014 for her album "Platinum."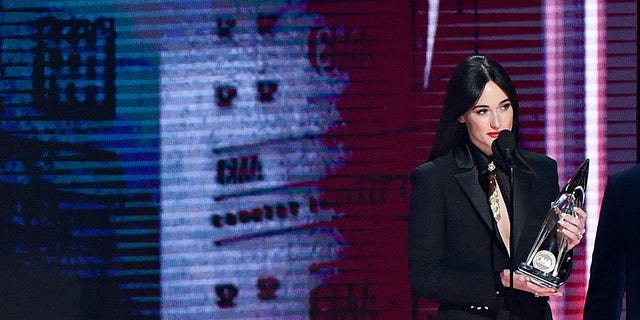 And in the height of the #MeToo movement, female big names such Lambert and Underwood have candidly spoken out about the misrepresentation of women in the industry and how it needs to be changed.
In a recent interview with The Washington Post, Lambert talked about her recent No. 1 hit with Jason Alden, "Drowns the Whiskey."
"Yes, I had to sing with someone with a penis to get a No. 1," the 35-year-old singer said. "I do like this person, Jason Aldean, a lot…so it was a great song with an old friend. It is interesting that I haven't had even a Top 20 in a long, long time. And then it goes No. 1 because it's a dude. But you know — if we went and looked at how many singles or records were sold for the Top 10 songs right now, I'd probably triple it on record sales. So it doesn't matter."

Underwood, who hosted the CMA show alongside Brad Paisley for the 11th year in a row, has also spoken out about the gender disparity and said in a September podcast, "I feel like shutting that door on 'women don't want to hear women' because that's BS."
She continued, "Even when I was growing up, I wished there were more women on the radio. And I had a lot more than there is today. Think about all of the little girls that are sitting at home saying, 'I want to be a country music singer.' What do you tell them? What do you do?" How do you look at them and say, 'Well, just work hard, sweetie, and you can do it,' When that's…not the case right now."