Christina Aguilera 'sad' she won't be singing duet with Whitney Houston's hologram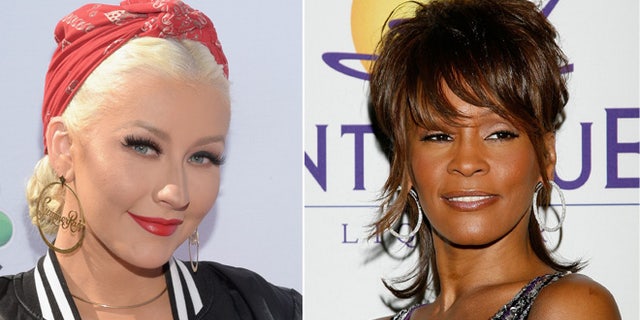 Christina Aguilera – and fans – won't be getting the pop singer's much anticipated duet with Whitney Houston on NBC's "The Voice" this week after all.
The performance, which would have featured a hologram of the late pop idol, had been expected to air on Tuesday's season finale. But the high-tech duet has been shelved for technical reasons.
Aguilera on Friday issued a statement declaring she was "honored that the Houston family asked me to perform a duet with the legendary Whitney Houston. Sadly, the technology could not meet up to the talent that Whitney possessed, but I do know in time the performance the fans and I have been hoping for will come to life."
Pat Houston, the late superstar's sister-in-law and head of her estate, explained that "holograms are new technology that takes time to perfect."
"Holograms are new technology that take time to perfect, and we believe with artists of this iconic caliber, it must be perfect. Whitney's legacy and her devoted fans deserve perfection," she said, adding that the decision to scrap the performance was purely technical and had nothing to do with Aguilera.
"We have much respect and appreciation for Christina, and she was absolutely flawless."
Plans for such a hologram project had first been discussed more than a year ago.
Houston died in 2012 at age 48.
Based on reporting by the Associated Press.
Like us on Facebook
Follow us on Twitter & Instagram