Christian singer Steven Curtis Chapman debuts song for veterans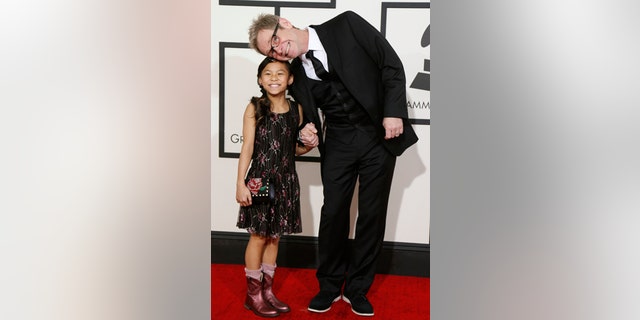 NEWYou can now listen to Fox News articles!
Christian singer Steven Curtis Chapman penned a new song to honor those who have served and are currently serving in the Armed Services.
Just in time for Veteran's Day, the five-time Grammy Award winning singer shared the personal tune on Facebook. He wrote: "A while back I was thinking about my Grandpa Rubel Rudd who received a Purple Heart medal for his service in World War II. He was injured by a grenade in The Battle of Okinawa where many of his buddies were killed, and he carried the scars with him until the day he went to heaven on Dec 18 of 2003...He was one of the greatest men I've ever known."
The father of six children -- three biological and three adopted children -- with wife Mary Beth, Chapman wrote about how he is reminded of the "very high price paid by so many for the gift of freedom that we enjoy every day in this country."
Watch Chapman's performance below:
(function(d, s, id) { var js, fjs = d.getElementsByTagName(s)[0]; if (d.getElementById(id)) return; js = d.createElement(s); js.id = id; js.src = "//connect.facebook.net/en_US/sdk.js#xfbml=1&version=v2.3"; fjs.parentNode.insertBefore(js, fjs);}(document, 'script', 'facebook-jssdk'));