Christian Bale wants people to stop saying 'white dudes' are running things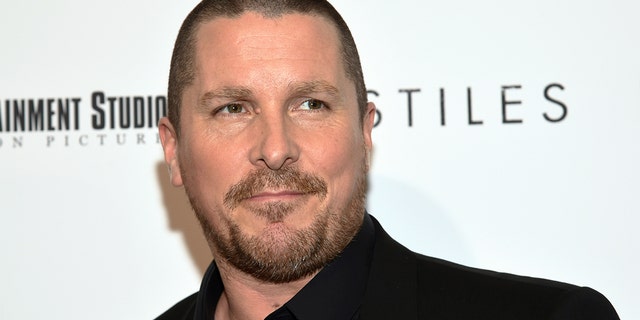 NEWYou can now listen to Fox News articles!
While men in Hollywood come under fire left and right amid the recent storm of people coming forward with accusations of sexual harassment, one star is hoping for a day to come when we can stop saying "white dudes" are running everything.
The star appeared at the AOL Build series to promote his upcoming western film "Hostiles" along with his co-stars Rosamund Pike and Wes Studi. The British actor, who said in the interview that he considers the United States as his adoptive country considering how good show business has been to him, turned the conversation a bit to politics and the current climate that the tug-of-war between the left and right has had on Hollywood. That's when the star revealed what he considers the problem to be.
"Since November, people try and put it into a red state, blue state thing, and I think that's really the wrong message and I think it's really disingenuous as well," Bale said. "Our culture will be so much richer the day that we stop saying, 'Hey, it's all white dudes who are running things.' Whether that be Hollywood, whether that be Washington. We're going to get, in Hollywood, so much better films and so much more interesting stories being told and America will become the America that the rest of the world sees it as, that makes it unique… that we recognize makes this such a beautiful, brilliant country and not to ruin that."
You can see Bale, Pike and Studi's full interview about the film, as well as the in-depth conversation about equality and diversity in the United States, below.