Chrissy Teigen's awkward crying face goes viral after the Golden Globes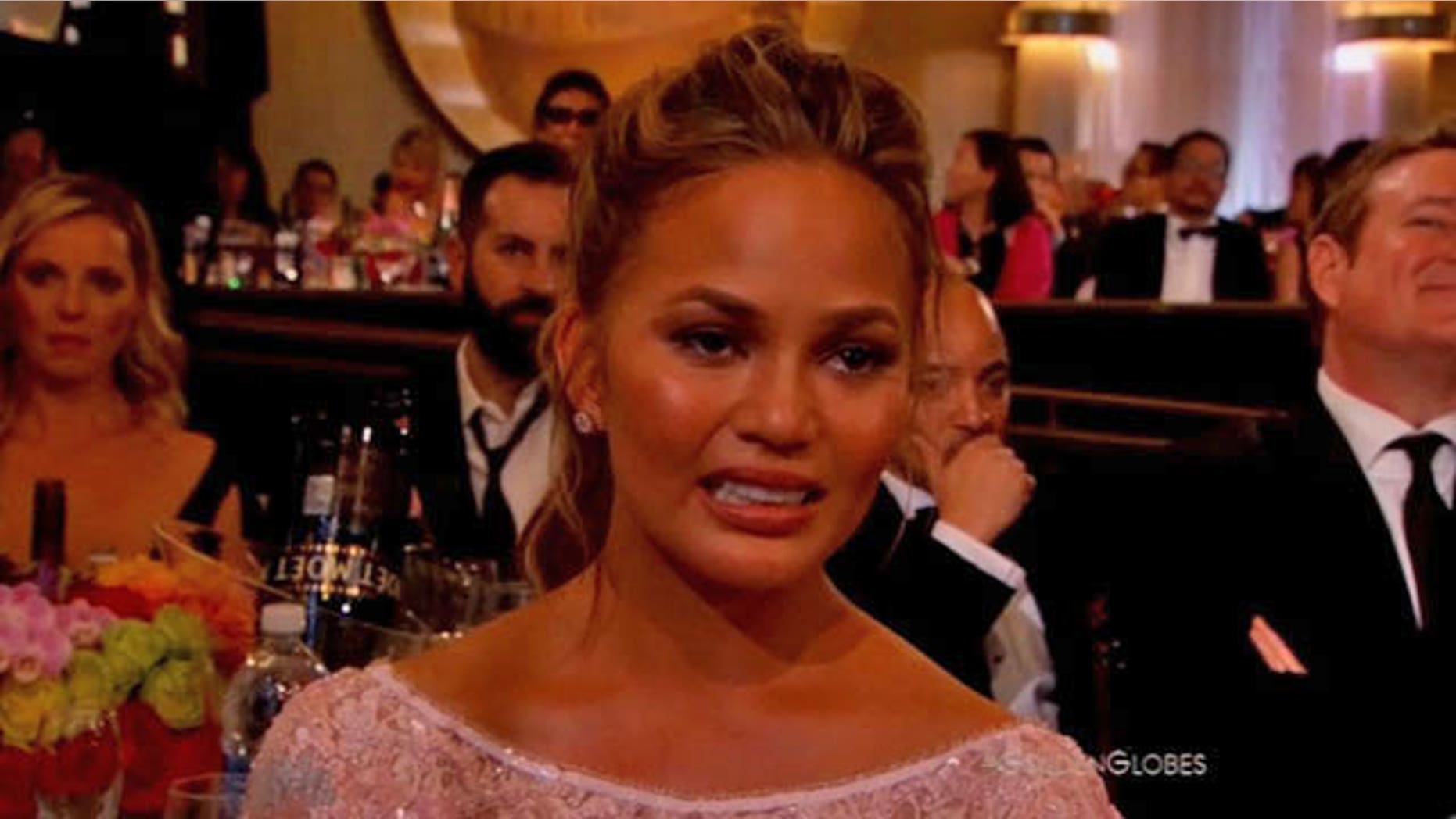 Chrissy Teigen is one of those models who seems to be effortlessly beautiful in every situation...which is mostly true, except for when her husband wins an award.
At the 2015 Golden Globes, Chrissy's hubby, John Legend, won Best Original Song for "Glory" from the movie "Selma." It should have been a happy moment for Chrissy, but instead she seemed… well, it's hard to tell really.
Overjoyed? Is that what overjoyed looks like? Sad, maybe? Does she want to punch somebody in the face? It's impossible to tell. It looks like her brain was trying to choose from 14 different emotions, couldn't make a decision, and just went with all of them at once.
VIDEO: 2015 Golden Globes - Amy Adams Confesses She Used to Work at Hooters: 'It Was Great!'
Then, before she had a chance to remember what a face was supposed to look like, her expression became a viral sensation.
Even Chrissy couldn't believe how quick the internet pounced.
But she made sure to own her brief-but-embarrassing moment of facial confusion by taking to Instagram to post a pic of her making the now-famous "Chrissy Teigen Crying" face, along with a string of crying emoji.
VIDEO: Awkward! Jeremy Renner Catches Jennifer Lopez Off-Guard With Boob Comment