Chrissy Metz: It 'would be incredible' to sing with Mandy Moore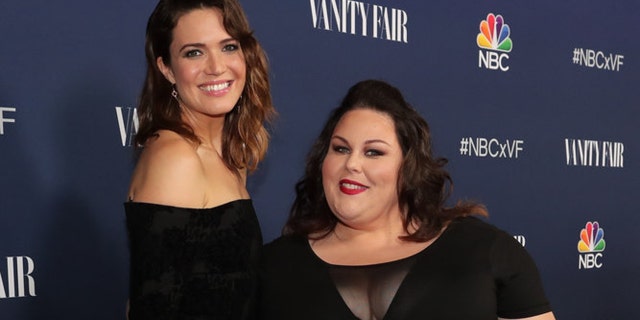 Chrissy Metz, breakout star of NBC's "This Is Us," revealed her one big wish involves her co-star Mandy Moore.
"Yeah I mean… like Kate (her character on 'This Is Us') I never really was encouraged to sing but always wanted to so. It's like my dreams are really coming true and to potentially sing with my [TV] mom Mandy Moore would be incredible," she said at Variety's TV Summit on Tuesday. "That would be incredible and I think music is such a beautiful art form and it's so healing."
Co-star Justin Hartley praised Metz's "incredible" singing, saying the episode of "This Is Us" that features her belting it out should be one of her proudest moments.
He's not sure what his own top moment on the series has been.
"Mine is like asking me what my favorite flavor of ice cream is. It just changes day to day. Every time I think I have a scene or a moment that maybe I'm not even in -- or maybe I am -- I will think of another moment and go 'That's my favorite,'" he said at the event. "… I guess for me it would be the arc of the character where he started and where he ended up I think we told that story in a great way."
Hartley said since the show has gained a huge following, many fans have been asking him for spoilers.
"Listen, you think you want them, but… trust me, I'm going to help you… You don't want to know," he teased. "And I sort of realized I am the same way. [Creator Dan Fogelman is] like listen 'I'm going to tell you.' I would rather just read it on the page."
At a recent Emmys For Your Consideration panel in Hollywood, Fogelman dropped some clues about the second season.
"The first episode of the season holds not all the answers but a huge piece of the puzzle."
The second season of "This Is Us" is set to premiere in the fall on NBC.