Chris Pratt, Anna Faris split could be a financial nightmare, divorce lawyers say
Chris Pratt and Anna Faris announced on Sunday night via social media that they are legally separating after eight years of marriage.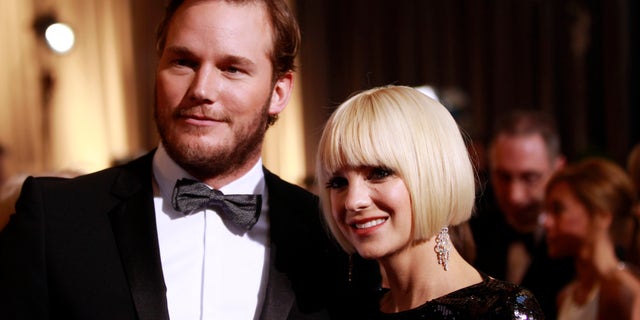 Over the course of their relationship, the A-listers' careers have boomed with Pratt being ranked by Forbes as one of Hollywood's highest-paid actors in 2016, raking in $26 million with his two film franchises, "Guardians of the Galaxy" and "Jurassic Park."
Meanwhile Faris reportedly makes $125,000 per episode for her sitcom, "Mom," which currently wrapped it's fourth 22-episode season.
It was not immediately clear if the couple had a prenup in place. They wed in Bali in 2009.
If they didn't sign on the dotted line before their union, legal experts say a divorce for the pair could be a financial disaster.
CHRIS PRATT, ANNA FARIS SEPARATE: A LOOK AT THEIR RELATIONSHIP OVER TIME
"I find that it's interesting that the announcement is that they are 'legally separating' ... versus [a] dissolution [of their marriage]," said Lynda Sheridan, a Los Angeles-based divorce lawyer.
She said if the couple doesn't have a prenup they may divide their fortune in half.
"As for their assets, absent a prenup or other written agreement, they should expect to determine what they have, whether held jointly or separately, and divide by two," Sheridan explained.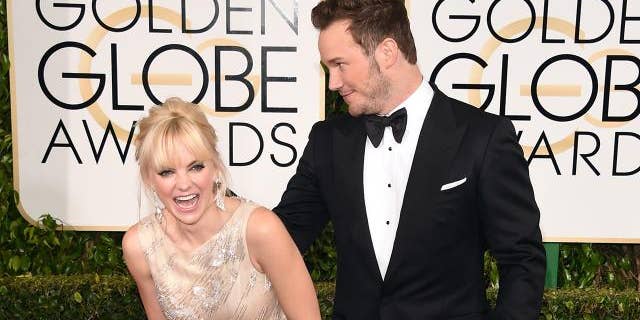 Jason Hopper, a practice manager at Cordell & Cordell law firm in Sacramento, Calif., said Pratt may lose some of his recent earnings if the couple didn't have a prenup. He noted most of Pratt's success came in recent years.
"While both Mr. Pratt and Ms. Faris had Hollywood successes before their marriage and likely brought significant assets into the marriage, Mr. Pratt has enjoyed his greatest box office paydays during the... marriage, which could likely lead to Ms. Faris having a very strong claim to a portion of Mr. Pratt's earnings incurred during their marriage," he said.
He added Faris would likely be able to ask for child support for their 4-year-old son, Jack, if Pratt is earning more than she is.
In a January 2016 interview with Fox News, Faris reflected on her marriage and what she had learned from it.
The actress advised, "Be selfish in love... because... we tend to put a man's needs first or sort of identify ourselves through our relationship more than men do sometimes."
She added, "Make sure that you find a partner who really, really loves you and respects you and cares for you, and I feel like Chris is all those things, but it just took a minute."
Fox News reached out to Pratt and Faris' reps who confirmed the couple's separation, but did not comment further.