Cheryl Ladd: 'Charlie's Angels' changed everything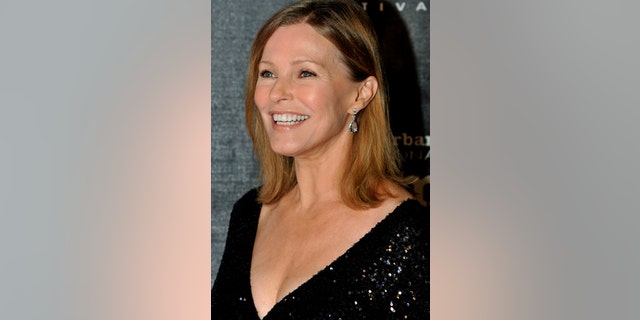 Cheryl Ladd became an overnight star when she filled in for Farrah Fawcett on "Charlie's Angels." But the South Dakota native had been working for years before that (even voicing the singing part of Melody in the cartoon "Josie and the Pussycats"). The 64-year-old actress can currently be seen in the "The People v. O.J. Simpson: American Crime Story" as Linnel Shapiro, attorney Robert Shapiro's wife. She spoke to FOX411 about her personal connection to the case and of course "Charlie's Angels."
FOX411: What are your memories during that time?
Cheryl Ladd: Having known O.J. for many years it was kind of shocking, obviously, to think that somebody you'd known for a long time could possibly be capable of doing anything like that. And I was making a television series at the time in Hawaii and we had a television on the set and everybody between scenes was sitting watching the Bronco chase.
FOX411: How friendly were you?
Ladd: We played golf together in tournaments. I had known him since 1972, 73. I met Nicole when they were first dating.
FOX411: Did you have any clue of the domestic violence?
Ladd: No because we didn't hang out with the two of them, I didn't know her well. I had no idea.
FOX411: Will you say if you think he's guilty?
Ladd: No, I will not. I really want people to watch the show and make up their own minds.
FOX411: But have you made up your mind?
Ladd: I have, but I'm not telling you.
FOX411: Did you hang out with Linell Shapiro to research the role?
Ladd: I have never met Linell Shapiro. I thought it might have been nice to have a conversation with her but at the same time I understand the producers wanted us to come at them with what was on the script. I saw pictures of her so I hope there's an essence of her that I carried off. I think she was a really loyal wife and felt like she was a partner in her husband's world.
FOX411: We love that you were the singing voice for Melody on the cartoon "Josie and the Pussycats."
Ladd: (laughs) We did all those bubblegum songs. It was really fun that people loved it so much. It really established my ability to stay in L.A. I was 19, 20 years old. I remember having my own apartment and a little used white Mustang car and $3000 in the bank, driving down Sunset Boulevard thinking, 'Wow, it doesn't get any better than this!'
FOX411: When you were cast on "Charlie's Angels" your life must have literally changed overnight.
Ladd: It did. It most certainly did. It was a wild ride. To go from scrapping for every job. I had work. I was a seven-year overnight success. I'd been in L.A. working constantly but I just didn't have that one that made it shoot through. I always laugh because I used to think the week before anyone saw me on "Charlie's Angels," nobody cared what I ate, how I exercised, what clothes I wore. Nobody was interested and the minute I was on "Charlie's Angels" everything I said was interesting.
FOX411: I imagine you get fan mail from all over the world.
Ladd: I do! "Charlie's Angels" fans are so loyal. Jaclyn [Smith] and I pinch each other all the time and say, 'Can you believe it? How much mail we still get and how wonderful it is.' She and I are still really good friends.
FOX411: How about Kate Jackson?
Ladd: I have not seen Kate in 25 years. I think the last time I saw Kate was at that reunion thing with Aaron Spelling.