'Cherry Pie' gal Bobbie Brown says she slept with Leonardo DiCaprio when he was 19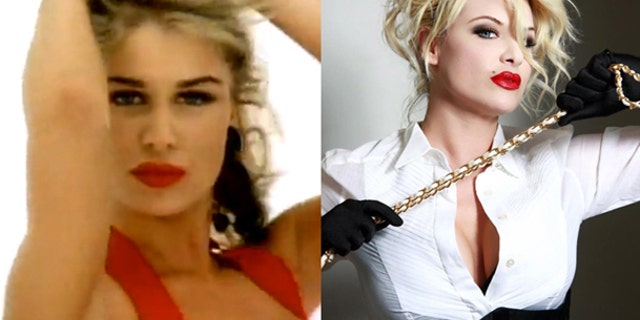 In 1990, 22-year-old Bobbie Brown found fame as the "Cherry Pie" girl, the woman known for her sexy appearance in the Warrant's music video. In a new memoir--excerpted by the New York Post--- the now 44-year-old recounts her wild drug days, partying with some of Hollywood's top stars.
She claims that she had racy encounters with stars like Dave Navaro, Mark McGrath, Kevin Costner and a 19-year-old Leonardo DiCaprio.

'90s music video vixens: Where are they now?
"We went back to [Leonardo DiCaprio's] place that night. Leo had barrettes pulling back his dirty blond hair. He turned on some music and started singing the TLC song 'Waterfalls' to me. It was weird — I wasn't into it at all."
The two had sex, she writes, but their relationship ended there. Things didn't go quite as far when she got close to Kevin Costner.
"After another wild night at the club, I went back to Kevin Costner's place and was so lit I threw a lighted cigarette into his bedroom and nearly set his house on fire. But we never had sex."
These days, Brown says she is living a drug-free life.
"I'm 44 years old and single these days… I'm happier than I've ever been. I'd love to get married again, but relationships are no longer my priority."
Click here to read more from her book courtesy of the New York Post.