Charlie Sheen calls on fans to bring rotten eggs, dog waste to daughter's former school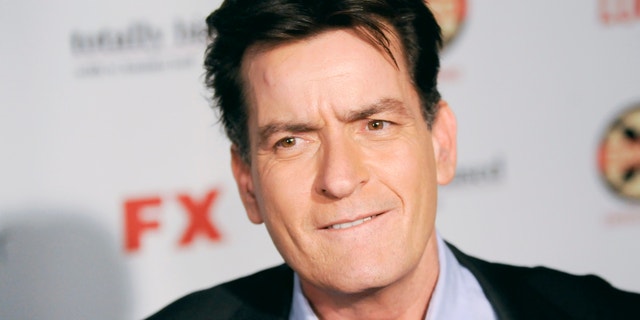 Charlie Sheen is at it again.
The "Anger Management" actor, who has managed to stay out of news headlines lately, is back to his ranting ways. But this time, his drama is directed at his daughter's former school.
In a series of posts on Twitter, Sheen calls on his fans to bombard the former school with "rotten egg, a roll of toilet paper" and dog waste. The actor, according to TMZ, claims his 9-year-old daughter Sam was bullied by a student at the school and that the administration did not do their part to alleviate the situation.
"I urge you to deliver it with 'extreme prejudice' to the campus…" he posted, referring to the Viewpoint School in Calabasas, Calif.
Now the school is responding to Sheen's harsh words, telling the LA Times the actor may have put the school's safety at risk.
"Like all responsible schools across our nation, we are concerned when any individual uses a social media forum to encourage actions that may risk the safety and security of any school," the school told the newspaper.
Sheen told TMZ the school "...should be ashamed of itself for allowing the bullying to go on and try to hide it."
But administrators from Viewpoint insist they handled the alleged bullying to the best of their ability.

"Our administrators addressed the issue appropriately at that time. Our school takes accusations of bullying very seriously," the school added in a statement.

The Los Angeles County's Sherriff's office reportedly sent deputies to the school, and they found no issues there.