Charlie Daniels: The only two things that matter are 'the grace of God and the United States military'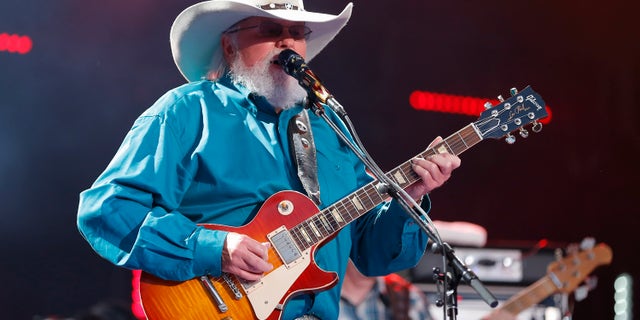 NEWYou can now listen to Fox News articles!
Over the course of Charlie Daniels' illustrious career, the country singer has "traveled this country from coast to coast, border to border" and come to a simple conclusion: "We're the greatest country."
"I've been doing this for 60 years and there's no place in the world that I've been that came anywhere close that compared to America," the 81-year-old told Fox News.
"We've got oceans and mountains and desert and fertile lands. We got big cities and little places," Daniels continued. "We've got the freedom to do whatever you want to do and I've been the recipient of that."
The singer went on to ask, "We're the land of opportunity. Why do you think so many people want to come here? They want to come here because of what we are and what we represent."
The "Devil Went Down to Georgia" singer warned his fellow Americans to never forget how lucky they are to live in the United States.
"That's what America is all about, and God forbid we ever forget that day," he warned. "We're the greatest country."
One way the country legend reminds himself of the sacrifice others have made to ensure his freedom is by working with various organizations to help veterans.
Daniel, along with his manager David Corlew and General Haston on behalf of Daniels' non-profit veterans organization, the Journey Home Project, recently presented a check for $100,000 to Middle Tennessee State University at the inaugural "Veteran Impact Celebration."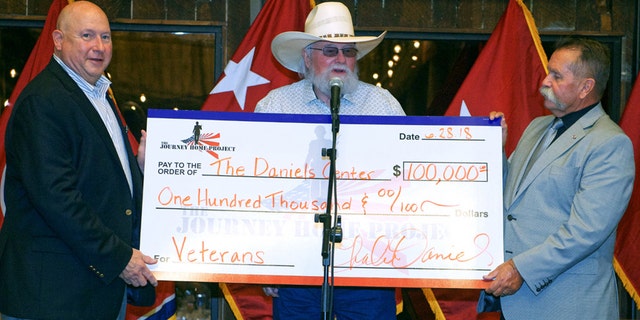 He explained where his sense of patriotism comes from.
"I was 5 when Pearl Harbor was bombed so my patriotism comes from my formative years during the second World War," he recalled. "The only two things [that matter are] the grace of God and the United States military. I have the most respect for [our veterans] and that's what this whole Journey Home Project is about: Trying to help military folks."