Charlie Daniels has no plans on retiring as he celebrates 80th birthday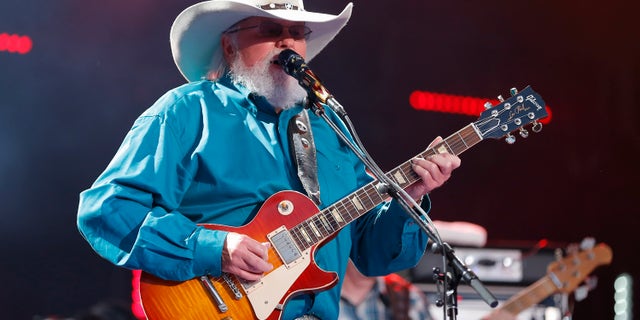 NEWYou can now listen to Fox News articles!
There's no stopping Charlie Daniels.
The country music legend, who turns 80-years-old today, told FOX411 Country he has no plans on retiring anytime soon.
"I don't even talk about retirement...I've had so many [big milestones] in my career," Daniels shared with us this summer ahead of his performance at Summer NAMM which showcased the latest in music technology from companies including Yamaha, Knilling, Cremona, Martin Guitar and more.
"I was inducted into the Grand Ole Opry, which is a big deal to me. And my albums still sell, I have sold out shows and the fact that I'm still doing this, it's all been good and I have no complaints," Daniels added.
The "Devil Went Down to Georgia" singer reflected on his career and said he can't believe he's been able to make a living doing what he loves.
"I just wanted to make a living making music ever since I learned three chords on the guitar...so I moved to Nashville in 1967 and went for it," he shared.
But Daniels admits things have changed a lot since he started out in country music.
"You want the truth? I don't like [today's country music]," the singer said. "I can't listen to country radio. Everything sounds the same."
The music legend added he doesn't "even know" any of the current artists anymore.
"I watched an award show and thought, 'I don't know who half the people are.'"
Daniels said he doesn't mean to "put down" today's artists, "it's just not my personal taste."
"I don't really pay attention to what's going on in the business, I just do my own thing. We have 110-120 show dates this year so I'm involved and tangled up in my career."