Sex, love addiction portrayed in 'Unlovable,' the 'life-saving' film that tells Charlene deGuzman's story
NEWYou can now listen to Fox News articles!
Charlene deGuzman says chronicling her struggles with sex and love addiction in front of cameras saved her life.
The 34-year-old actress, whose new movie "Unlovable" is based on her personal experiences with the condition, wrote a moving script, gathered the funds and played the lead role herself after receiving the unambiguous encouragement of filmmaker Mark Duplass, who told her the script needed to see the light.
"I think there's one perspective of sex addiction in films," deGuzman told Fox News. "But it's important to show sex and love addiction, which is more of a dependency and attachment issue. For me, it was pursuing unavailable men. And that desperate need for validation, anything to get that hit of validation because of this strong hunger for love that I wasn't giving myself. That's the perspective I wanted to show because it's [one] that is shared by so many people, men and women."
"Unlovable" tells the story of Joy (deGuzman) a sex and love-addicted woman who discovers what real intimacy is when she starts making music with a reclusive man named Jim (John Hawkes). "Unlovable" also stars Academy Award-winning actress Melissa Leo as Joy's sponsor.
DeGuzman admitted she has always known there was something different about her. However, it wasn't until 2015 when deGuzman realized she truly needed help.
"I was always jumping from boy to boy," she explained. "I had my first boyfriend when I was 12. And then I had never been alone since then… I actually started recovery from sex and love addiction because I was trying to save a relationship. And I thought, maybe if I join this program, I would get better and the relationship would get better. So I had no contact with this boyfriend for four months. Then I went back to him. I had sex with him. And then he went MIA like he always does."
It was at that moment when deGuzman felt so broken and unlovable, she lost the will to live.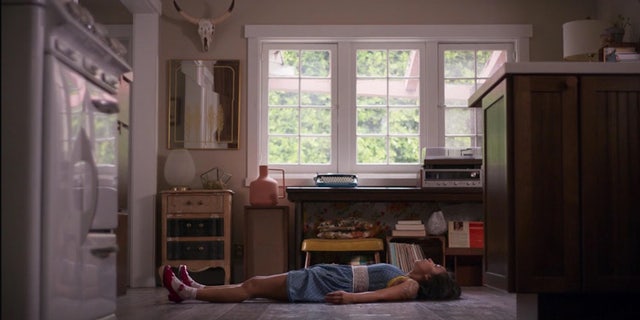 "I wanted to kill myself because I felt so horrible," she said. "I felt so much pain. I couldn't believe I was here yet again. And that was the day I really was trying to kill myself. And then after hours of pacing around in my apartment, trying to decide how I was going to do this, he called finally. Just seeing his name and picture on my screen, I felt the pain and anguish I've been feeling dissipate from my body immediately… It was at that moment I realized how sick I really was. And that's when I started taking recovery seriously."
DeGuzman said it took her nearly two years to write "Unlovable" while she sought help through a 12-step recovery program. And while being candid about her addictions felt liberating, filming proved to be challenging at times.
"There were definitely a few days where I was triggered," she said. "Some of the sex scenes. I needed to just take a moment and cry and breathe. But what kept me going was taking deep breaths and remembering why I wanted to make this and why I wanted to help people. So it was actually very healing to do this… It was helping me with my own recovery. I was still in recovery when we were making this film."
DeGuzman said her family hasn't seen the film, but added they're supportive from "afar." Still, she's grateful many strangers have reached out to her about their own experiences with sex and love addiction.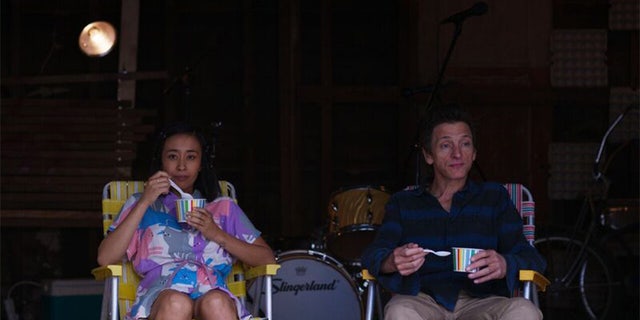 "It's been so great," she said. "Ever since I started sharing my story, people have gone up to me… It's been really fulfilling to connect with other people. It really puts a value to everything I've experienced."
DeGuzman also credited her time participating in a 12-step program to helping her realize the importance of speaking publicly about a taboo subject that is often glamorized by Hollywood and told from a man's perspective.
"When I started recovery, something that was very powerful for me and helped me with my healing was being in this room with all those other people," she said. "And there were all kinds of people. All walks of life. All ages. It really made me feel less alone. I thought when I was experiencing this, I must have been crazy and broken and unlovable. I never knew I wasn't alone in this. So many people have stories similar to mine."
"Unlovable," which premiered at the SXSW film conference in Austin of this year, has already received praised by film critics. DeGuzman also shared she's been in "a healthy partnership" for nearly three years and hasn't acted out since that fateful day she considered taking her own life.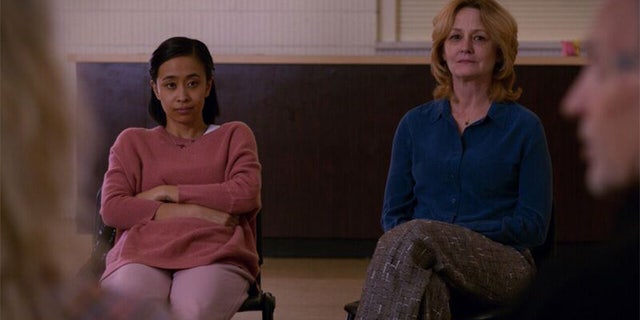 These days, deGuzman said she's only getting warmed up.
"I really want to help get rid of the shame and stigma around addiction," she said. "If we talk about it more, people heal. But if we keep it as this taboo thing people aren't allowed to talk about, then people are going to continue to suffer…. I felt it was really important for me to share this and bring awareness so that other people could feel less alone."
Orion Classics will release "Unlovable" in theaters on Nov. 1 and on VOD and Digital HD on Nov. 2.