Century of Scandal: The sad case of 'Fatty' Arbuckle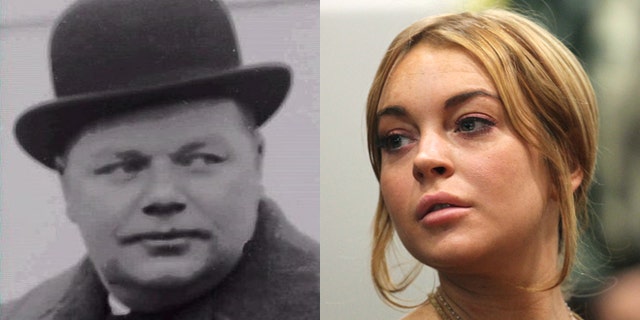 January 11, 1922 . . .
On this day in pop culture history, long before Lindsay Lohan's latest DUI/theft/bar fight dominated the tabloids, silent film actor Roscoe Conkling "Fatty" Arbuckle went on trial for the second time in the rape and death of aspiring actress Virginia Rappe.
Ninety-one years later, the Arbuckle case is now known as Hollywood's first major scandal, even though poor Fatty was eventually found not guilty.
Here's how his sad story unfolded . . .
In September 1921, Arbuckle — nicknamed "Fatty" for his girth — attended a party at a hotel in San Francisco. Rappe, 26, became ill at the boozy bash; she died days later due to complications from a ruptured bladder.
Arbuckle — one of the most popular and highly paid stars of his time — was accused by a woman at the party of raping Rappe, and police concluded that his hefty size caused her bladder to rupture. Fatty was arrested for murder, but the charge was reduced to manslaughter due to a lack of evidence.
After two mistrials, Arbuckle was acquitted in the third trial, and the jury even issued an apology: "Acquittal is not enough for Roscoe Arbuckle. We feel that a great injustice has been done to him . . . there was not the slightest proof adduced to connect him in any way with the commission of a crime," the statement reads.
Experts speculated that Rappe's bladder might have ruptured as a result of a recent abortion.
But the damage was already done. Arbuckle's movies were banned, he hit the bottle hard, and his career never fully recovered despite his talents as a singer, dancer and comedian (he's credited with mentoring Charlie Chaplin and discovering Buster Keaton and Bob Hope). Fatty died of a heart attack at age 46, but the world never lost its appetite for his "pie in your face" brand of comedy — or sensational stories about Hollywood stars (we're talking to you, Lindsay).
POLL: What do you think - did Fatty do it?