Celebrity Chef Gordon Ramsay settles feud with father-in-law, report says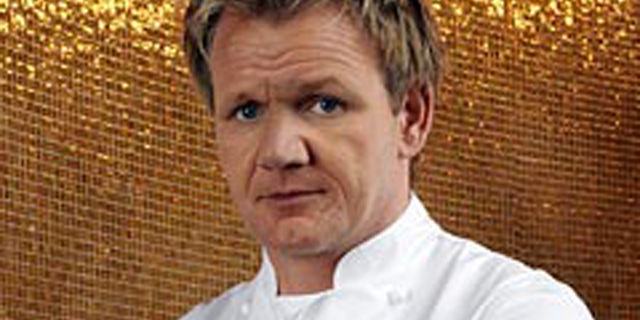 Foul-mouthed celebrity chef Gordon Ramsay has settled a 16-month feud with his father-in-law, Chris Hutcheson, according to UK media reports early Thursday.
They settled their dispute out of court Wednesday, with the London Evening Standard reporting Hutcheson was believed to have received £2 million (US$3.17 million) for his 30 percent share of Gordon Ramsay Holdings (GRH).
A spokesman for GRH said in a statement, "We can confirm that Gordon Ramsay and Gordon Ramsay Holdings have reached a settlement with Chris Hutcheson and other members of the Hutcheson family.
"The terms of the settlement are confidential, but we can confirm that Chris Hutcheson is no longer a director or shareholder of Gordon Ramsay Holdings and all civil litigation and employment tribunal claims brought by each of the two parties and other family members have been withdrawn."
The settlement ended a dispute that started in October 2010 when Ramsay sacked Hutcheson as chief executive of his company, The Sun reported. Ramsay, 45, wrote an open letter slating 63-year-old Hutcheson -- the father of his wife Tana.
Hutcheson hit back claiming Ramsay was a monster and he knew "where Gordon's bodies are buried." It also emerged last year that married Hutcheson had raised a secret family.
Tana Ramsay has reportedly sided with her "Hell's Kitchen" and "Ramsay's Kitchen Nightmares" star husband throughout the disagreement, breaking off contact with her parents.