Celebrity Boxing Promoter Busted For Fight Fixing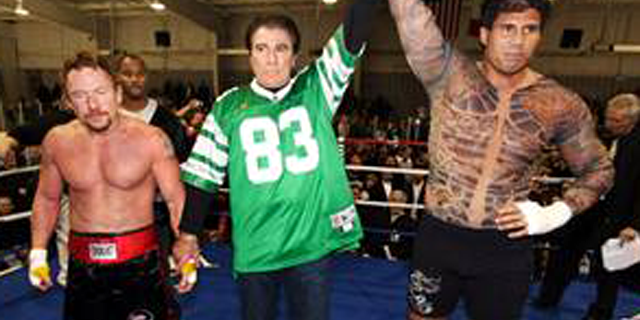 Celebrity boxing promoter Damon Feldman was arrested outside Philadelphia for fixing the outcome of fights, Fox 29 has learned.
Pennsylvania Attorney General Tom Corbett will talk about the arrest at a Friday afternoon press conference.
According to the indictment, the fights involved celebrities such as Danny Bonaduce, Michael Lohan and Rodney King, but no one else aside from Feldman was accused of wrongdoing.
Feldman, 40, is charged by the Attorney General's Office with staging numerous events in the Philadelphia area without a valid promoter's license from the Pennsylvania State Athletic Commission, as well as pre-arranging the "winners" and "losers" of various bouts.
Feldman was arraigned on April 7 in Delaware County. He is out on bond.
Feldman is charged with six counts of staging prohibited competitions and six counts of rigging publicly exhibited contests, all first-degree misdemeanors which are each punishable by up to five years in prison and $10,000 fines.
"The only thing that appears to be 'real' about any of these events is the money that went into Mr. Feldman's pocket and the media attention that he received," Corbett said. "These so-called fights were staged without concern for the health and safety of the participants, a lack of proper medical care and with a total disregard for the professional standards of boxing in Pennsylvania."