Catherine Bach claims she almost lost role of Daisy Duke because she 'wasn't television material'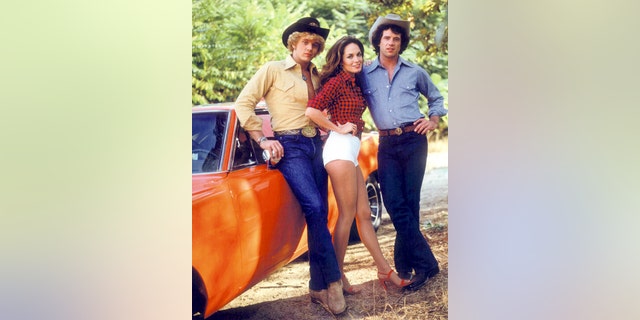 Catherine Bach wooed audiences as Daisy Duke in "The Dukes of Hazzard," but she almost didn't get the iconic role.
"It was a complete fluke that I was Daisy Duke!" The actress told Closer Weekly Wednesday. "I'm half Mexican and half German, and my agency said, 'You're way too exotic and just not television material' – and they fired me!"
However, the 63-year-old refused to take 'no' for an answer.
JESSICA SIMPSON ROCKS DAISY DUKES
"My first husband, David Shaw, worked with Bob Clark, who was writing with the show's creator, Gy Waldron," she explained. "Bob said, 'It would be fun for them to meet someone I sort of based the character on'."
But despite her determination to take on the lovable character, Bach believed the creators had someone else in mind for Daisy Duke.
"I told my girlfriend, 'I'm not going to do it – they've been looking for a year and want a blonde like Dolly Parton, not me,'" Bach recalled. "She said, 'Who cares? Just go.' Two weeks later, I had the role."
Bach even claimed to have designed Daisy Duke's signature skimpy costume.
"Now, everybody thinks of me as the all-American girl," she said.
The sitcom, which was based on the adventures of the "fast-drivin', rubber-burin' Duke boys of Hazzard County," aired from 1979 until 1985. During that time, Bach launched a fashion craze in the early '80s with her trademark shorts. Pop star-turned- fashion mogul Jessica Simpson took over the role of Daisy Duke for the 2005 film opposite Johnny Knoxville and Seann William Scott.
Back in 1997, Bach told Entertainment Weekly she still adored her famous character.
"Whatever [Daisy Duke] did, she could shoot better, drive better, do everything better than a guy," she explained at the time. "Whenever the guys were in trouble, she stepped in. She wasn't acting tough, she just was."