Cary Grant discovered happiness later in life after tumultuous childhood, says wife
Cary Grant found fame as one of Hollywood's most sought-after leading men, but behind closed doors, the dashing actor struggled with his shocking past.
When the late British actor, born Archibald Leach, was a young boy, his father Elias committed his mother Elsie to an asylum for depression — and let him believe she had died. Grant would not discover the truth until his 30s.
"Archie" ultimately ran away from home to escape his impoverished childhood and joined the Bob Pender troupe, a group of acrobats. With them he sang, juggled, danced and traveled to the United States in 1920.
Grant liked his time in America and supported himself with jobs, such as selling painted neckties and working in a vaudeville mind-reading act. The newspaper added he returned to Britain in 1923 and played several parts in musical comedies. His acting career would flourish from the stage to the big screen.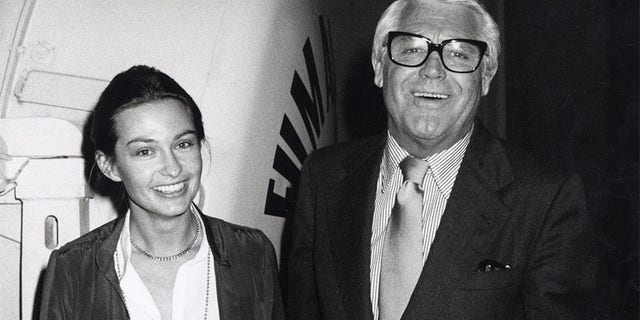 His fifth wife, Barbara Jaynes, recently told Closer Weekly in the magazine's latest issue that Grant wouldn't find true happiness after later on in life — and stardom had nothing to do with it.
"Most of the people who truly knew him commented on the fact that he was a much happier person in the later part of his life," said the 68-year-old. "Once he realized how much I loved him, I could not have ever wished for a more loving husband."
Grant himself once described the incident involving his beloved mother as "a void in my life, a sadness of spirit that affected each daily activity with which I occupied myself to overcome it."
At age 58, Grant revealed in Ladies Home Journal: "I have spent the greater part of my life fluctuating between Archie Leach and Cary Grant; unsure of either, suspecting each. Only recently have I begun to unify them into one person: the man and boy in me, the mother and father… the hate and the love."
At the time of his death in 1986 at age 82, The New York Times reported Grant had previously suffered bouts of depression. He underwent psychotherapy and was treated with LSD to better understand himself.
The Guardian added that between 1958 and 1961, he took LSD about 100 times in therapy to help him cope with his past.
But some of the greatest joys of Grant's life was reuniting with his mother years after their separation, as well as welcoming his only child, Jennifer, in 1966 with fourth wife Dyan Cannon. He cherished fatherhood so much that he retired from Hollywood.
"He wanted to be with his daughter," Mark Kidel, director of the documentary "Becoming Cary Grant," told Closer Weekly. "And he knew that you couldn't be a good father and be on the set for hours."
"His mind always remained young," added Jaynes. "He had a twinkle to his eyes. He was amazing and he would want to be remembered as a kind, thoughtful, loving man, which indeed he was."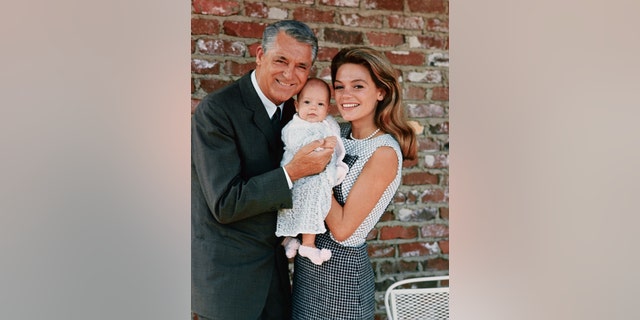 Back in April, Cannon told Fox News that their daughter, now 52 and author of the 2011 book "Good Stuff," has been a beacon of hope throughout her life.
"She is extraordinary in every way," said Cannon. "Not just spectacularly beautiful, but inwardly majestic, special and kind… I'm always with her and the kids… I'm a gogo. I'm not a grandmother, I'm a gogo because I'm always on the go. We have an amazing relationship. We're so honest and real with each other. Sometimes it's difficult, but most of the time it's wonderful."
Cannon added she relied on more conventional therapy to help her face life after Grant. The then-61-year-old and the 27-year-old actress eloped in 1965. The couple divorced in 1968.
"I think everything has helped and everyone I've ever known has helped because it has all led me to be here right now," she explained. "But I think the main ingredient is that I'm totally spiritual and that God is the center of my life. And that's what carries me on a day-to-day basis.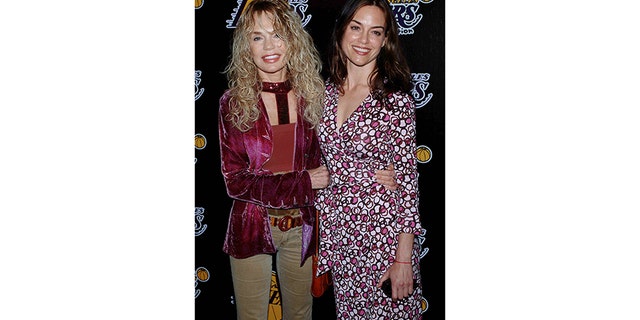 "And I'm not talking about religion. I'm talking about spirituality, which is knowing there is a bigger love that is always present that we can call on to help us with whatever is going on in our life"
Cannon added, "I think we are all spiritual. We just need to plug in to realize that. The therapy, the spirituality, having wonderful friends around me. I've never felt so blessed."