Dyan Cannon says Cary Grant will be part of upcoming musical: 'I still love him'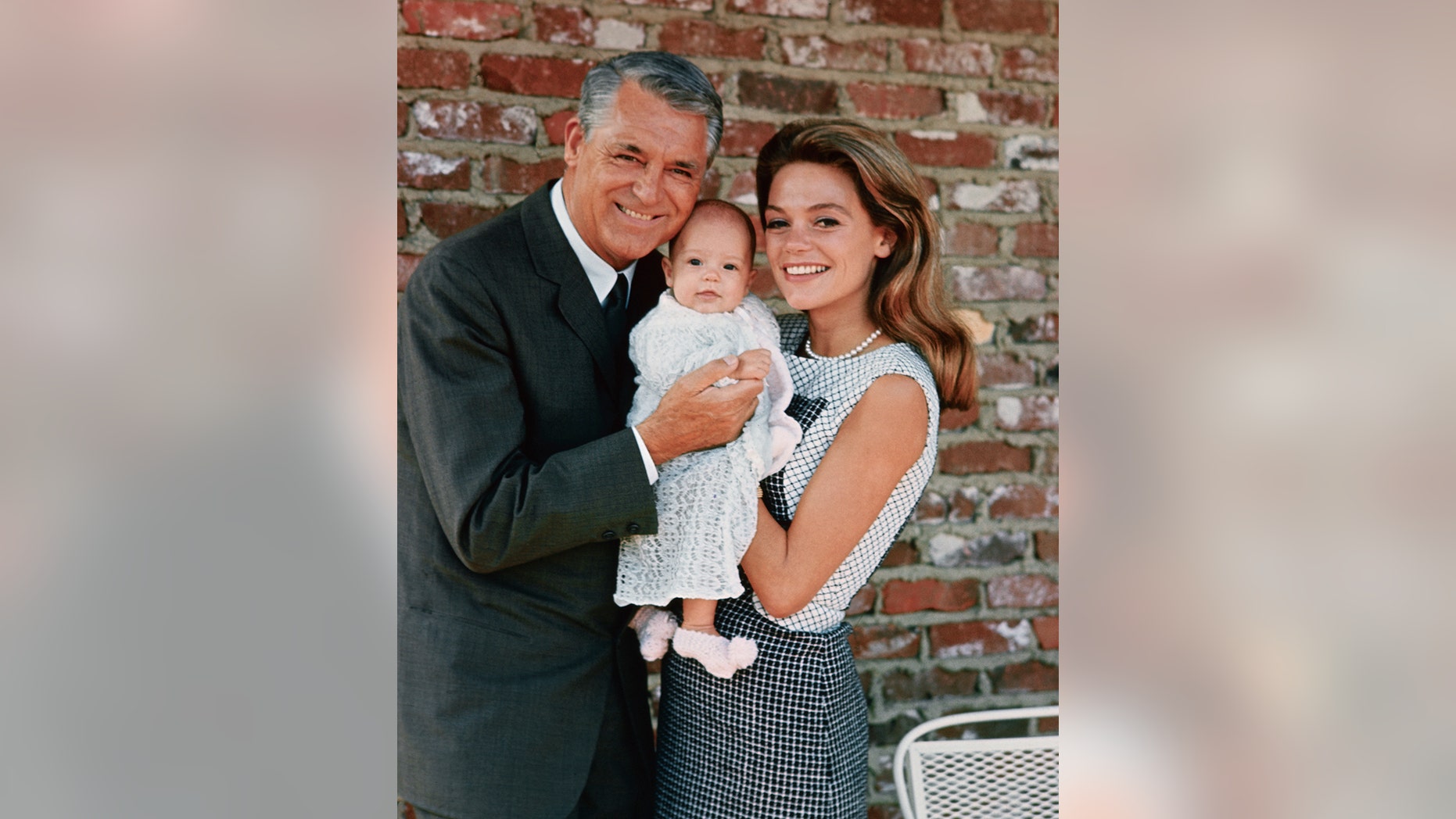 Dyan Cannon is feeling at peace these days.
For nearly five years, the Oscar-nominated actress been writing a musical, which she believes will see the bright lights of Broadway.
CARY GRANT AND 11 OTHER MOVIES STARS WHO WALKED AWAY FROM SUCCESSFUL CAREERS
While she told Fox News the team has completed everything "but one song," it has already received support from Tony Award-winning director John Doyle.
The 81-year-old confirmed she would also be starring in it.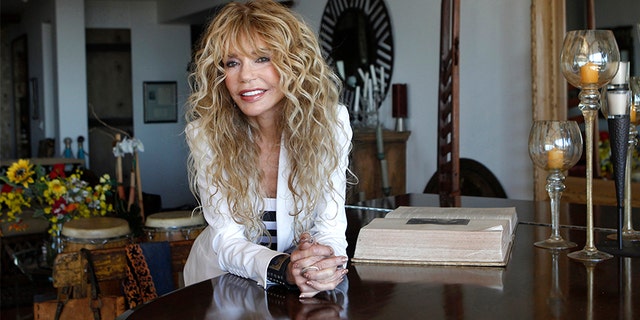 "I wouldn't work this hard if I wasn't," she joked.
According to Cannon, the play will tackle insatiable cravings.
"It's about all the things we need in life until we get them and then think, 'There's something else I need…' All those things that we need in life."
While the musical is gearing up to go into workshop, Cannon did share that her ex-husband, the late Cary Grant, will be a part of the play.
The dashing leading man who was one of Hollywood's biggest stars died in 1986 at age 82. He was the subject of Cannon's 2011 memoir, "Dear Cary: My Life with Cary Grant."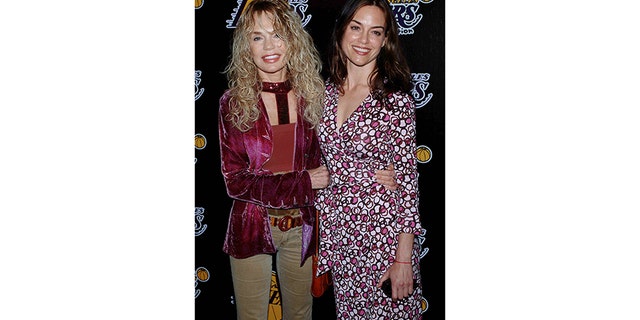 The then-61-year-old and 27-year-old eloped in 1965. Cannon gave birth to his only child, a daughter named Jennifer, in 1966. The couple divorced in 1968.
"He will obviously be a part of my play because he's such a big part of my life," she explained. "… He was just yummy, gorgeous. But it was more than that. It was just the atmosphere he created… There are a few people that when they walk into a room, they change the atmosphere.
"It was six or eight months of him calling me. I didn't go out with him because the little voice in my head said 'Don't do it.' He was older than my father and my parents weren't happy about it, but oh that charm. He was just a special, delicious, smart, entertaining man and a good kisser."
And while Cannon is content with the story she shared about her life with Grant, she admitted getting candid with strangers wasn't always easy.
"It was a real challenge because in every relationship there are ups and downs," she said. "I loved Cary very much. I still love him. But what to tell, what not to tell, how to put it down — there were so many drafts.
"It took six years. I didn't want it to be a bashing Cary book. I wanted it to be a book that would help people with their relationships. And I think I accomplished that."
And Cannon's story was hot property in the publishing world. She claimed that a week after Grant died, a "top literary guy" approached her with an idea.
"He said, 'You can make millions on this,'" she recalled. "I said no. I hadn't been healed of it yet. I can't write about what I'm not really clear on… I was trying to be fair to myself and Cary. The book is a result of that effort."
Not everything about Grant was a fairytale.
In 2017, The Guardian reported that Grant was privately troubled by his impoverished childhood in England, as well as the loss of his mother Elsie Leach.
She abruptly vanished when he was still a child, but Grant discovered in his 30s she had actually been committed to an asylum by his father.
The UK-based publication added that between 1958 and 1961, he took LSD about 100 times in therapy sessions to help him cope with his past.
Mark Kidel, director of 2016's "Becoming Cary Grant," said the actor claimed he was saved by LSD.
In Cannon's book, she described how Grant persuaded her to try the psychedelic drug before their marriage.
"I just know he was so intent on finding the gateway to God," she said. "My hunch was that it didn't have anything to do with drugs. It was an inside out job."
Cannon said she relied on more conventional therapy to help her face life after Grant.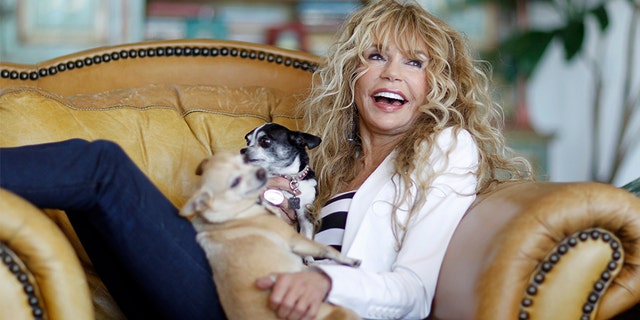 "I think everything has helped and everyone I've ever known has helped because it has all led me to be here right now," she said. "But I think the main ingredient is that I'm totally spiritual and that God is the center of my life. And that's what carries me on a day to day basis.
"And I'm not talking about religion. I'm talking about spirituality, which is knowing there is a bigger love that is always present that we can call on to help us with whatever is going on in our life."
Cannon added, "I think we are all spiritual. We just need to plug in to realize that. The therapy, the spirituality, having wonderful friends around me. I've never felt so blessed."
Cannon said their daughter, now 52, has been a beacon of hope throughout her life. She insisted Jennifer also gave Grant some of his greatest joys in his later years. He even stopped making movies when she was born so he could be a hands-on parent, which she chronicled in her 2011 book, "Good Stuff."
"She is extraordinary in every way," said Cannon. "Not just spectacularly beautiful, but inwardly majestic, special and kind… I'm always with her and the kids… I'm a gogo. I'm not a grandmother, I'm a gogo because I'm always on the go. We have an amazing relationship. We're so honest and real with each other. Sometimes it's difficult, but most of the time it's wonderful."
As Cannon continues bringing her musical to life, she hopes curious viewers will eventually witness what's been giving her newfound joy during the last few years.
"It's been a challenge — it's really been challenging," she said. "But I'm feeling very good that John Doyle liked it enough that he was drawn to it. I think he'll help us make something I think people will enjoy."