Carrie Undewood tweets Bible verse in response to critics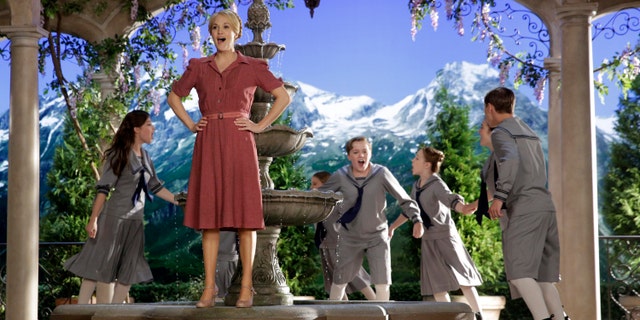 Carrie Underwood is taking the high road. After being slammed for her "Sound of Music Live!" performance the former "American Idol" winner took to Twitter and preached the Gospel.
"Plain and simple: Mean people need Jesus," 30-year-old Underwood wrote the day after the musical aired. "They will be in my prayers tonight...1 Peter 2:1-25." The Bible scripture in question commands people to "rid yourselves of all malice and all deceit, hypocrisy, envy, and slander of every kind."
According to an Us magazine item, one of the critics was Kym Karath who played Greti von Trapp in the original 1965 musical film, "The Sound of Music." Karath watched the latest production with a couple of other original cast members, Charmian Carr (Liesl von Trapp) and Angela Cartwright (Brigitta von Trapp).
"Mystified & disappointed so far by SOM special," Karath blasted during the presentation on Thursday. "So far only happy with Stephen Moyer." (Captain von Trapp). "Must admit some scenes are actually painful to watch."

She did temper her unhappiness by adding: "Love Carrie Underwood but this role is just not right for her. She is lovely her voice is beautiful but acting is wrong."
Even though Underwood received a barrage of complaints she was thrilled with how well the production went off.
"Glory to God tonight…I couldn't be more proud," she tweeted after the show. "What a tough thing to pull off and we did it! I am so blessed!!!"
Over 18 million viewers tuned in to watch the special presentation.
Click here for more from Us magazine.