Carrie Underwood made out with a fan but it's not what you think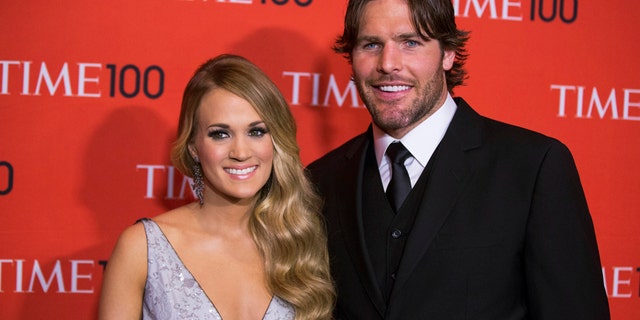 Carrie Underwood aired her "Dirty Laundry" in a new interview.
The country star admitted she once made out with a fan -- her husband Mike Fisher.
Underwood told Tyler Oakley she met her now husband at a meet-and-greet since he was a fan first.
"I met [Mike] at a meet and greet yeah...I...made out," she revealed.
She made several other confessions on the online show including that Nick Jonas once "saved" her life.
"Nick saved me from bouncy balls…I forget what award show it was...he saved my life, he saved my face," she shared.
The mom-of-one also revealed her celebrity crush.
"Other than my husband, Chris Pine," she said. "I don't ever want to meet him because he is a crush...just stay pretty on my screen."