Carly Pearce and Michael Ray are dating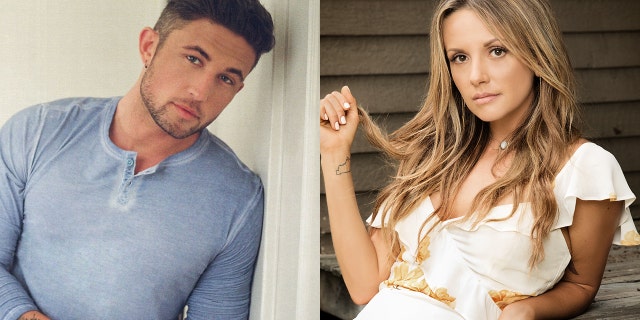 It's a country romance!
Singers Carly Pearce, 28, and Michael Ray, 31, revealed on Instagram that they are dating.
"And then one random night at the Nashville Palace changed everything," Pearce posted along with a photo of her and Ray hugging.
Ray shared the same photo with a similar caption, "One random night over old classic country music at @thenashvillepalace changed everything...."
Rumors have been swirling that the two are an item since fans noticed the stars' flirty exchanges on Instagram.
HOW CARLY PEARCE WENT FROM CLEANING AIRBNBS TO BECOMING COUNTRY MUSIC'S NEXT BIG THING
The news comes after Pearce thanked an ex-boyfriend for breaking her heart after winning Breakout Video of the Year at the CMT Awards in June.
"I sat up in the stands so many years, wondering if I'd ever get here," Pearce said through tears after accepting the award. "To the guy that broke my heart...thank you!"
Perhaps her romance with Ray will inspire a few more songs for the country singer.