Buzz Kill! Jennifer Aniston Served Legal Papers at Yoga Party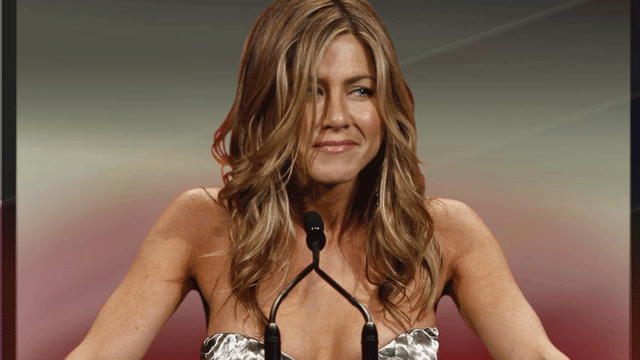 Jennifer Aniston was all smiles at last week's SELF Magazine launch of her personal trainer Mandy Ingber's "Yogalosophy" DVD in West Hollywood.
That is until she was served a summons in an ongoing court case!
Aniston showed up to give support to her yoga mentor Ingber, and talked about her path to yoga enlightenment.
"I had a block; I went to class once years ago and thought this is just a lot of sweaty people and a really small room. I didn't quite get it," Aniston said. "Then Mandy was like 'just try it with me one time' and it was a completely different experience. She motivates you, you start to crave it. You crave that adrenaline. She combines her wisdom of astrology with the mind and the body, and cardio."
And the result of all those private sessions?
"My body got stronger and everything got stronger," Aniston added.
One of Ingber's other pals and clients had a light-hearted bone to pick with the yoga queen.
"I don't have Jennifer Aniston body, what's up with that?" Ricki Lee asked.
"You have Ricki Lake's body and Ricki Lakes body is hot," Ingber quickly responded. "You're damn fine."
What was not "damn fine" was how the party ended for Aniston, as the "Friends" star was served with legal documents on the way out.
The 40-year-old was allegedly compelled to be a witness in an upcoming lawsuit involving her agent, Todd Shemarya.
Ommm....