Busy Philipps shares post-surgery snap after sinus operation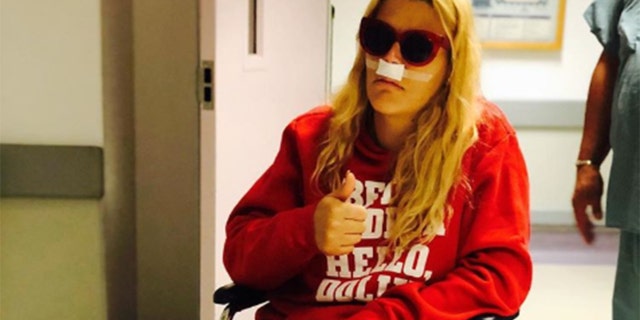 Busy Philipps is recovering this week after undergoing sinus surgery.
The 38-year-old actress shared a photo on Instagram Monday of herself in a wheelchair with a bandage under her nose.
"My post sinus surgery look was [fire]. Also. I apparently was giving a lot of thumbs up. Thank you for your good thoughts and kind words! I'm in bed in Mr nightgown resting with my sinuses successfully cleaned out," she captioned the photo.
Philipps also said Sunday on her Instagram Story she was nervous about the procedure.
"I have to wake up early in go for my sinus surgery. I'm nervous. But is anyone not nervous when they have to go in for surgery?" she said. "I have heard from so many people. Everybody says that it can make such a huge difference. I guess I'll let you know how it goes tomorrow."
BUSY PHILIPPS: 'I SUNBURNED MY EYES' DURING PHOTO SHOOT
This is the second health-related issue the actress suffered in recent months. In March, Philipps revealed on Instagram she was diagnosed to photokeratitis, a painful condition that occurs when the eyes are overexposed to UV rays.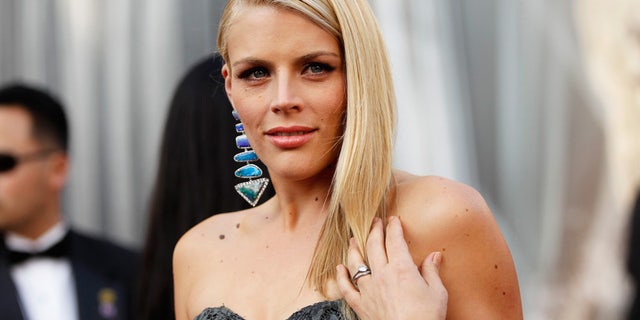 Philipps initially thought she was having a "crazy allergic reaction," but later found out she "sunburned" her eyes during a photo shoot.