Bruce Springsteen takes part in surprise show at festival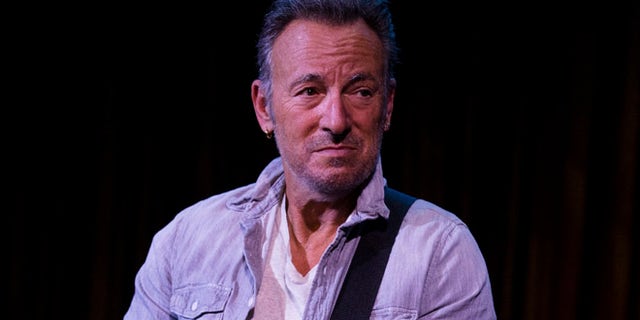 Bruce Springsteen took part in a two-hour jam session during a surprise appearance at a film festival in his home state of New Jersey.
Longtime E Street Band member Steven Van Zandt and veteran Jersey shore rocker Southside Johnny were among those who played with Springsteen at the Asbury Park Music and Film Festival on Friday. Also taking part were some former E Street Band members and the Lakehouse Jr. Pros, a band featuring child musicians.
The concert followed the premiere of a documentary film chronicling the history of the Asbury Park music scene. The show featured several rock and R&B staples including Chuck Berry's "Bye, Bye Johnny." Jimi Hendrix' "Voodoo Child" and Little Richard's "Lucille."
Springsteen said it was "great" to see the "old guys still cranking it out."