Bruce Springsteen reportedly headed for Broadway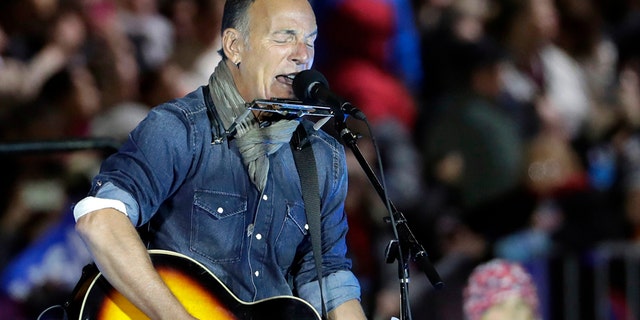 NEWYou can now listen to Fox News articles!
The Boss is Broadway bound.
Bruce Springsteen will make his Broadway debut at the Walter Kerr Theatre for an eight-week run in the fall, reports the New York Post.
Sources say Springsteen will do a pared-down version of the set he usually performs in huge arenas and stadiums all over the world.
"He wants to play a smaller house," a theater source says. "He wants to try something more intimate, and he likes the idea of being on Broadway."
Dates haven't been finalized, but Springsteen will likely open in November. He'll perform five times a week. Jujamcyn Theaters, which owns the Kerr, gave him a sweetheart deal he couldn't refuse: no rent for the eight weeks.
Springsteen will sell out the run in a minute, though whatever he makes will pale in comparison to the tens of millions of dollars he makes on tour.
But as one music source says: "He's got all the money in the world. He can do what he likes."
Click here to read more in the New York Post.