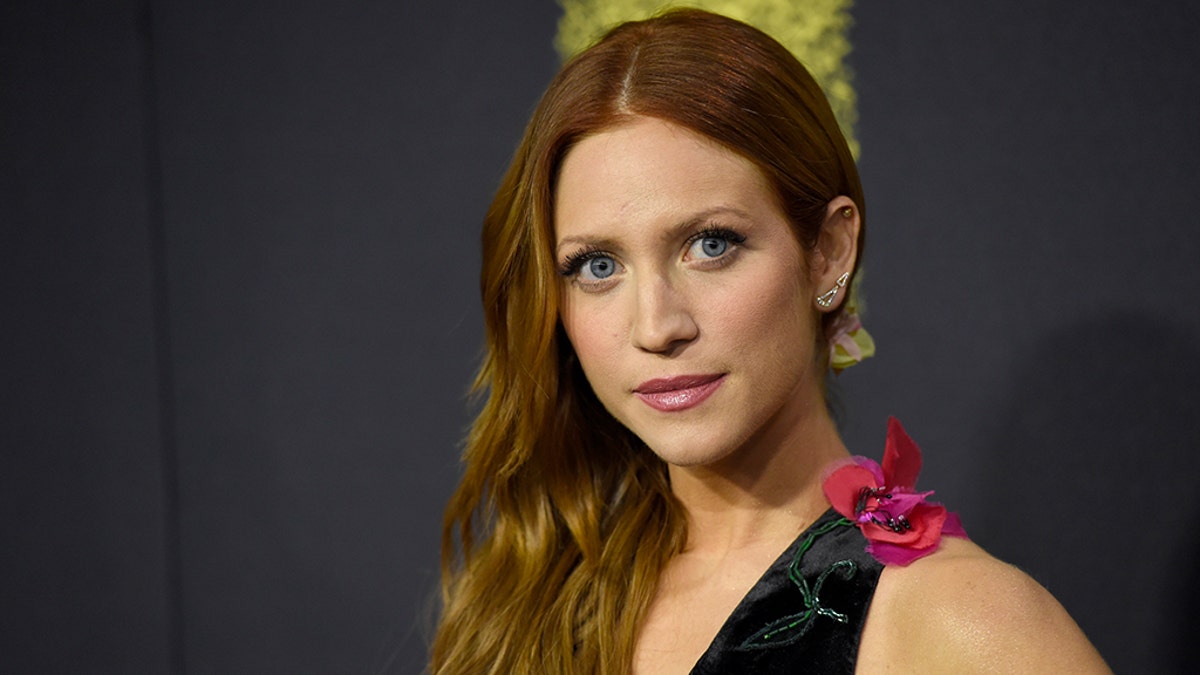 As a star in the "Pitch Perfect" franchise, Brittany Snow is used to living in the spotlight, however, when it comes to social media, fans shouldn't expect to see the actress updating her accounts too often.
In the era of constant Instagram posts and Snapchat stories, the 32-year-old admits that balancing social media is "a really tricky thing."
"I say this a lot—I use social media, and I use my phone, as a tool instead of a crutch," Snow tells Fox News. "And I feel like it should be something that you use to make your life better, but not to make up your life."
Snow, who tries to put her phone down "as much as possible" when she's with someone, says that when it comes to social media, specifically, "it's so hard" now because people are constantly comparing themselves to photographs of other individuals, yet "not really knowing about their lives."
"I'm victim to it as well of seeing someone at a beach in a bikini and you're like, 'Oh my God, they're amazing. And like, I'm not,'" she admits.
"And really, you have no idea what their insides are and you're comparing your insides to somebody else's outsides, and we have to all remember that we're all people and none of us are perfect," explains Snow, adding that we should also remind ourselves to "turn off that voice in your head that makes it okay to compare yourself at all times."
"I think I very much try to only be on social media for a small time period of my day, maybe like, 10 minutes," she shares. "It really helps my happiness. It helps so much to not be on it very often."
Along with limiting her time when it comes to browsing and posting on social media, Snow also doesn't voice her political views online.
"I do that for a reason," she explains. "I have my opinions and I have very strong ones, and I know that because I have a charity called Love Is Louder that is about our differences uniting us and making us all feel supported and connected, I feel like it's also my job, in a way, to make sure that everyone knows that in Love Is Louder they can feel safe having their opinions and it's not necessarily wrong."
Snow also understands that her opinion "might be different from the next person" but she notes that she's "not trying to change anyone's opinion. "That's your life and what you believe in," she says, adding that even though as much as she'd "like to" be more political on the Internet, she knows that "a lot of people really look up to Love Is Louder as a safe place."
"We try to do a lot of things where no matter what you believe in and what your opinions are political or not, you're still valuable and you still matter," Snow explains.
But the one thing she will share? Photos of her pup Billie, who she recently went on a road trip with.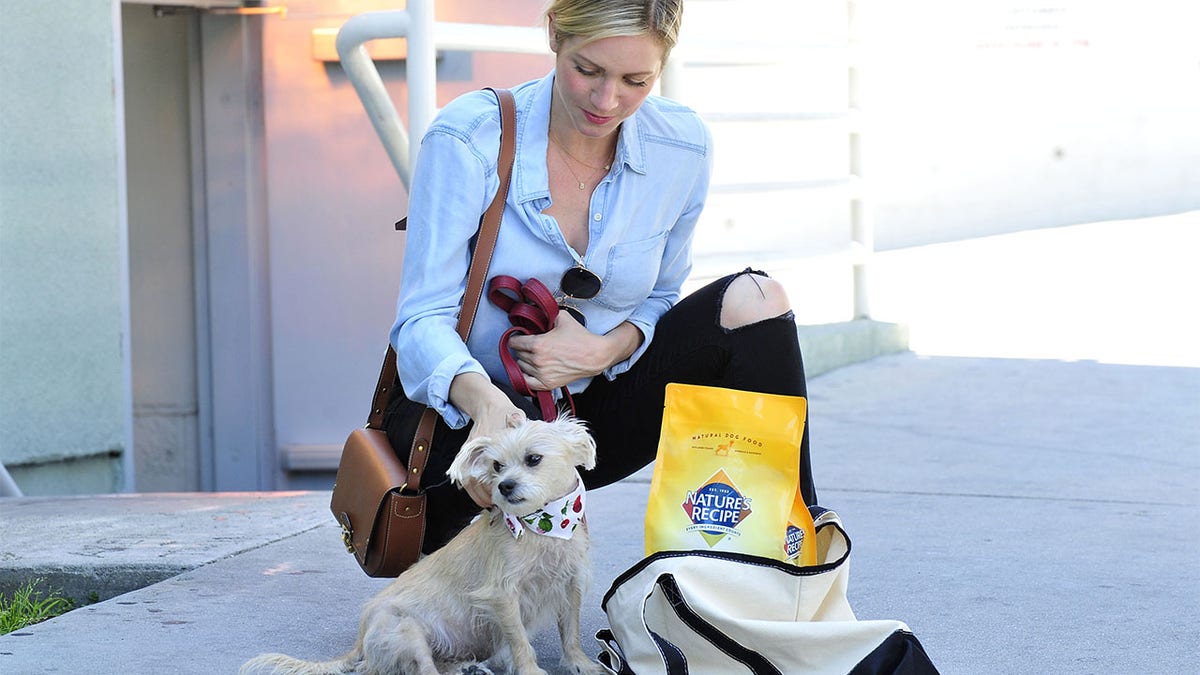 "We went to all of these different places in a huge RV," shares the actress, who partnered with Nature's Recipe on the excursion.
"It was super meant to be. I was planning this road trip anyways, the past couple of months," Snow explained of their adventure, noting that she's "always wanted" to take her furry friend on a trip.
"And my friend and I we were thinking about going up the coast anyway, so then when I heard about the [Nature's Recipe] campaign, and it was about taking your dog on a road trip, I thought, 'Well this was meant to be.'"
As a result, the group ended up going on a trip for five days, ensuring that they "hit a bunch of places" that were "dog-friendly."
However, if "Pitch Perfect" fans ran into Snow while she was road-tripping, they may not have recognized her thanks to the star's new blonde locks.
"Now that I'm blonde I don't get recognized for 'Pitch Perfect' as much," admits Snow, who says that when she had red hair that was "probably" the role she got recognized the most for, along with her 2006 romance-comedy "John Tucker Must Die."
"Weirdly enough, a lot of people have seen 'John Tucker Must Die' and I did not realize that that was such a big movie. I had no idea, but people love that movie, and I'm like, 'Really? Okay.' It's a guilty pleasure."
For "John Tucker Must Die" enthusiasts, there's no word on if Snow would be up for a sequel, but when it comes to being a Barden Bella again, Snow says she'd "love to do another one."
"I get to hang out with my best friends for a month, and they are some of my best friends in that movie," Snow, who is good friends with co-star Anna Camp in real life, says of the film, which premiered it's rumored last installment of the franchise in December.
"So selfishly we all want to do another one because we get paid to hang out," she explains. "But we also know that was a particular time in our lives, and it was seven years of us doing those movies, and we're very grateful for that time, but we also feel like maybe we should leave on a high note. "
For now, Snow is focusing her time behind-the-camera on her upcoming project, "Milkshake," which she wrote, produced and directed— and even stars her pal, Camp, 35.
"I directed her, which was really cool to get to do because Anna Camp is one of my best friends and getting to work with her and collaborate with her on something that was so therapeutic, and interesting for me to do, was really such a joy because I worked with her on 'Pitch Perfect,' but not many other things."
Aside from her career, another recent change for Snow has been in her overall lifestyle. The star, who turned 32, in March says the biggest difference in her 30's compared to her 20's is that she's "definitely easier" on herself.
"It's just more of understanding what's important in my life, and realizing, that it doesn't really matter, if I run those extra 15 minutes, if I'm going to be late for something," explains Snow.
"I pushed myself so hard in my 20's and I did things that I thought were important because I wanted to be thin, and I wanted to diet and exercise, and now, I feel like in my 30's, I'm just easier on myself," she shares.
"I really appreciate how strong I am, and I appreciate the things that I took for granted maybe before. I just try to be healthy, and that's my goal, and if my body looks a certain way because of that, then that's great."
As for the one thing she wish she could tell her younger self? Snow recalled a conversation she had with one of her friends over a diet coke.
"[We were talking about how] it's 'diet,' so it must be good for you," says Snow.
"And you learn later that being healthy means really taking care of your body, and it's not just because it's a diet, it's because you're taking care of yourself, and so I probably would go back and slide the diet coke out of my hand."