Bristol Palin's 'Teen Mom' salary for MTV reality series debut revealed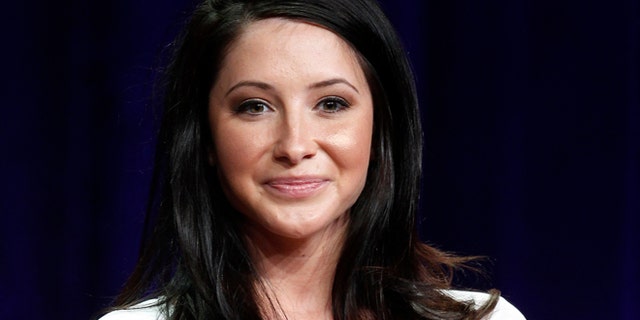 Bristol Palin is apparently making a pretty penny for her debut appearance on Season 8 of "Teen Mom OG."
The 27-year-old mother of three is reportedly getting $250,000 for her new role on the MTV reality series, a spinoff from "16 and Pregnant" which documented challenges teenagers faced as they navigated parenthood for the first time.
According to Us Weekly, Palin could be making even more if she continues filming.
"She could be making $350,000 in three years," a source told the magazine, adding that Palin was initially hoping to make double that amount.
Palin, daughter of former Alaska governor Sarah Palin, revealed she would be joining the cast in an Instagram post on Friday.
BRISTOL PALIN JOINING MTV REALITY SERIES 'TEEN MOM OG'
"I am excited to join MTV's 'Teen Mom OG,'" Palin captioned a picture of herself along with her three kids — daughters, Sailor Grace, 2, Atlee Bay, 14 months, and Tripp, 9. "I look forward to sharing my experiences and hope that I can help others on their journey."
Dakota Meyer, father of Sailor and Atlee Bay, filed for divorce from Palin in February after roughly two years of marriage. However, it appears the two have since rekindled their relationship, posting loving photos of one another on social media in recent months. Palin shares custody of her son, Tripp, with ex Levi Johnston.
Palin's social media announcement garnered nearly 25,000 likes as of Monday morning — with dozens of fans reacting to the surprising news.
"Welcome! I will look forward to seeing you on the show as much as I'm skeptical I am very much looking forward to it!" one Instagram user wrote.
"We are so excited , we love 💕 you And always have and will," another added.
"So excited miss watching you on tv...all these years...can't wait for the change...xoxo good luck," one user added.
Some fans, however, weren't thrilled by MTV's latest recruit.
"This woman does NOT know the meaning of the word STRUGGLE. She did not earn a place on the show - MTV had so many different girls to choose from all of the 16 & Pregnant seasons, yet they pick this bimbo? Big mistake, MTV. Get ready to lose lotttts of viewers. #wrongdecision #boycottteenmom," one Instagram user claimed.
BRISTOL PALIN AND DAKOTA MEYER REPORTEDLY SPLIT UP
"OG... how when she's not an original. I've followed the girls since the beginning. Why not just put her on a regular episode @mtv," another commented.
"I don't know how I feel about this," one woman admitted.
"Teen Mom" star Farrah Abraham, who Palin is apparently replacing on the show, said she was surprised by MTV's pick.
"MTV has already tried to replace myself with another teen mom. It was unsuccessful and now with another teen mom, they can keep trying to replace but there is not a replacement for me [sic]," Abraham recently told Page Six, adding that she wished the Palins "safety as ['Teen Mom' executive producer] Morgan Freeman is a evil person."
This isn't the first time Palin has appeared on reality television.
Palin first starred on her mother's TLC series "Sarah Palin's Alaska" in 2010, followed by her 2012 Lifetime show "Bristol Palin: Life's a Tripp." She was also on Seasons 11 and 15 of "Dancing with the Stars."
Fox News' Julius Young and Mariah Haas contributed to this report.