'Bridezillas' reboot coming to WE tv in 2018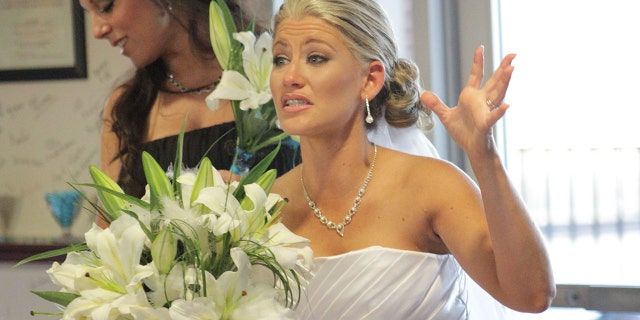 After four years off the air, WE tv is bringing back one of its most popular shows for a reboot. "Bridezillas," the series that changed weddings from a happy occasion to a stressful mess, will return to the network next year
According to The Hollywood Reporter, casting is currently underway for the reboot. "Bridezillas" was a hit when it premiered in 2004 and enjoyed a 10-season, 185 episode, run before bowing out in 2013.
"From the beginning, 'Bridezillas' was nothing short of pop culture phenomenon and a brand-defining show for WE tv. Years after saying goodbye to our last Bridezilla, we have been asked consistently to bring this show back by viewers and fans," WE tv president Marc Juris told The Hollywood Reporter. "With its built-in fanbase and continued cultural relevance, the 'Bridezillas' franchise is a strategic growth asset that we can leverage across our business and we are thrilled to be bringing it back to WE tv."
Each episode of the show followed two women as they attempted to plan their dream wedding. Almost always, things went awry causing seemingly normal brides to turn into the infamous bridezilla. As Entertainment Weekly notes, the show helped launch an entire sub-genre of wedding preparation shows as well as WE tv's "Marriage Boot Camp," which just finished its eighth season. The rebooted series is currently expected to drop in 2018.