'Brady Bunch' Star: My Girlfriend Tried to Kill Me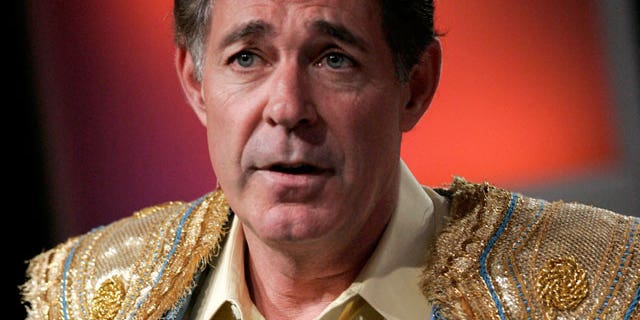 NEWYou can now listen to Fox News articles!
Barry Williams, star of the hit 1970s sitcom "The Brady Bunch," has obtained a restraining order against his girlfriend, who he claims threatened to kill him.
According to court documents obtained by TMZ, Williams, who played Greg Brady, says girlfriend Elizabeth Kennedy made death threats against him on August 20, 2009. Williams describes Kennedy as a woman who is "mentally unstable" who has threatened to kill both Williams and herself when she becomes depressed.
In addition, Williams, 55, claims that on Nov. 23, the 30-year-old beauty contestant accused him of having an affair with a co-star. Later, she allegedly ran into the kitchen and tried to pull a knife out before she was subdued by Williams.
THEN/NOW: Click here to find out what the Brady Bunch cast is up to these days
"I know that she will definitely try to harm me once she is aware that our relationship is now over," Williams told authorities.
Kennedy is also accused of stealing nearly $30,000 from Williams' bank account after stealing his pin number. Williams told authorities that Kennedy was caught on tape at ATMs and, as so, is now being investigated by the bank.
The judge granted Williams the restraining order, which rules that Kennedy must stay at least 100 yards from the actor, in addition to moving out of the apartment they shared.