'Brady Bunch' Feud: Susan 'Cindy' Olsen Says Lesbian Rumors False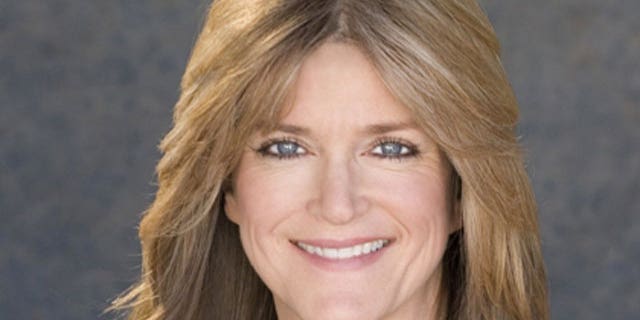 Back in the day "The Brady Bunch" family represented the American Dream, but it seems all that sibling affection has been severed by the fact that Eve Plum (Jan Brady) refuses to talk to or reconcile with big sis Marsha, played by Maureen McCormick.
"It's such a drag because I loved her," McCormick recently told Tarts. "I hope we can work it out, she was my best friend on the show. It's been years since we spoke."
But according to little sister, Susan Olsen (aka Cindy Brady), it's going to take a lot for Plum to forgive and forget.
SLIDESHOW: The Brady Bunch Cast Then & Now
"I don't like there to be a rift in the family. I love them both and this means whenever we get together for any project there will only be one or the other. But I do understand Eve's point of view," Olsen told us in an exclusive interview. "She got tired of Maureen gaining attention for herself by regurgitating the tiresome and false insinuations that they had a lesbian affair."
McCormick "joked" in her memoir "Here's the Story" that she and her on-screen sister had a girl-on-girl affair while working together, and Plumb was less-than-impressed. But it seems the girls did teach their little TV sibling quite a bit about the world during their years together on-set.
"Eve probably taught me more just because she was closer to my age and a novelty. I already had a real life sister Maureen's age (they used to hang out together.) Eve was closer in age to me and I really looked up to her," Olsen said. "Even then she was very involved in art and encouraged me to be a free thinker. She taught me about style and makeup and I saw her as a very sophisticated role model."
And oddly enough, the child prodigy actually had problems with peer relations away from the Brady Brunch thanks to one little episode that caused her to get shunned…
"That was the drag about going back to public school each year which I insisted on. I wanted my normal life but I would get teased for things that Cindy did. I was shocked when actual friends of mine were reluctant to tell me a secret after the Tattletale episode had aired," Olsen explained. "One of the most challenging aspects was having fame but not fortune, but everybody thinks you're rich. It's also bothersome that there is a belief that if you haven't continued to be successful at acting, you are a failure. There are plenty of child actors who very willingly get out of show business. It's ridiculous how people can assume that if you have taken on a normal life and normal job you must be miserable if you're not in show business. Often it's quite the opposite!"
So now that the pig-tails are gone, Olsen prefers to stay on the other side of the lens.
"In the end, I realized that I just didn't like acting enough to put up with the stereotype and I didn't really think I was good enough to transcend it. Although I used to do my best readings for characters that were very opposite Cindy, when it came down to it, they just couldn't hire me to play a role that was too opposite like a murderer or drug addict," Olsen said. "I would always prefer radio or working behind the scenes where I don't have to be seen. I don't like how appearance oriented TV is (especially now that I'm middle aged!!). But I am developing a show revolving around animal rescue which will hopefully entertain and maybe do a bit of good for the cause as well."
So even though our little Cindy is all grown up these days, she still has that unrelenting sweetness and has been busy dedicating her time to auctioning off goodies (and a lunch date!) through Auction Cause and eBay for a cause very close to her heart.
"I am on the board of directors for Precious Paws. I got involved with the organization by volunteering my services as a foster mother. I started foster parenting "bottle babies" for Animal Control. This is a program for taking in unweaned kittens and puppies and bottle feeding them until they are big enough to be spayed or neutered and ready to be adopted," Olsen added. "Georgyne Lalone who is the founder of Precious Paws used to work with Chris Knight (Peter Brady) I got in touch with her and offered my services as a foster Mom. We hit it off and I've become part of the organization."