Bombshell Eliza Dushku, Les Moonves reports expose CBS' longstanding sexual harassment problem, critics say
NEWYou can now listen to Fox News articles!
The top-rated broadcast network is reeling after even more reports of awful behavior by top talent and executives alike.
The New York Times reported just this week that former CBS CEO Leslie Moonves "destroyed evidence pointing to his own sexual misconduct when he was running the network," that an actress on one of its highest-rated programs was paid $9.5 million after accusing "Bull" co-star Michael Weatherly of sexual harassment, and that the Tiffany Network reached a settlement with three women who accused CBS of turning a blind eye to former star anchor Charlie Rose's pervy behavior.
"A history of misbehavior and sexual harassment on the part of prominent men at CBS has come to light in the last 13 months," Times reporters Rachel Abrams and John Koblin wrote in their bombshell, pointing to Moonves, ex-anchor Charlie Rose and former "60 Minutes" boss Jeff Fager being ousted as prominent examples.
"I do think there's a longstanding problem of tolerating sexual harassment in their newsrooms," Linda Vester told Fox News.
Vester accused Tom Brokaw of sexual harassment (which he denies) and has publically condemned NBC for refusing to use an outside investigator to probe who knew about Matt Lauer's sexual misconduct. She recently founded the nonprofit foundation, Silence Breakers Alliance, which aims to promote "positive, realistic improvements in corporate policies" pertaining to sexual harassment. While Vester initially had an issue with the Peacock Network, she has also been in contact with both male and female veterans of CBS News about the organization's widely reported issues.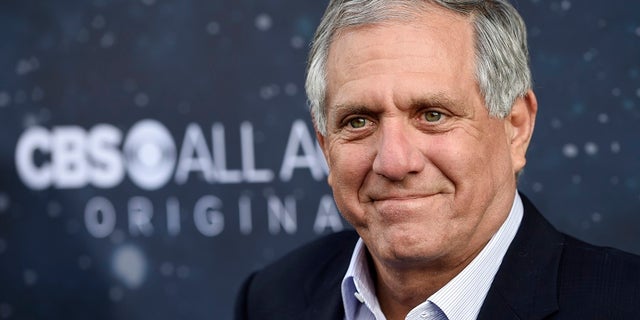 Rose was terminated from "CBS This Morning" over a year ago at the height of the #MeToo movement, but the network is still suffering as a result of his actions. CBS' morning show is reportedly facing major changes as its ratings continue to suffer in the post-Rose era.
The recent Times report indicated that "CMT" executive producer Ryan Kadro was aware of Rose's misconduct before they became public. He reportedly told staffers on Thursday that he would soon leave the show, but it is unclear if it's a result of the Times report, sagging ratings or a combination of both. Meanwhile, Page Six reported on Thursday that "network execs are ready to nuke its struggling morning show and rebuild it from the ground up."
"CBS This Morning" typically lost to rivals "Good Morning America" and "Today" in the ratings department with Rose, and has seen viewership plummet since he was shown the door. During the November sweeps period, "CMT" dropped 18 percent in total viewers and 14 percent in the key news demo compared to Nov. 2017 when Rose was still around, according to TVNewser.
CBS News did not immediately respond to multiple requests for comment. Kadro did not respond to a separate request.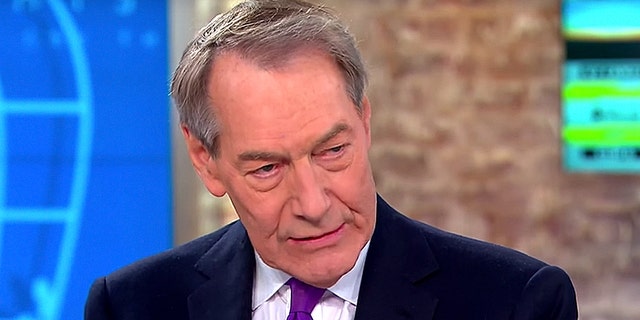 In addition, actress Cybill Shepherd recently claimed that her 1998 show "Cybill" was abruptly canceled after she refused an advance from Moonves.
"CBS now appears to be taking important steps to change… but it is critical that all victims must be free to publicly discuss what they endured. That means no non-disclosure agreements and a promise by management not to retaliate against anyone who speaks out," Vester said.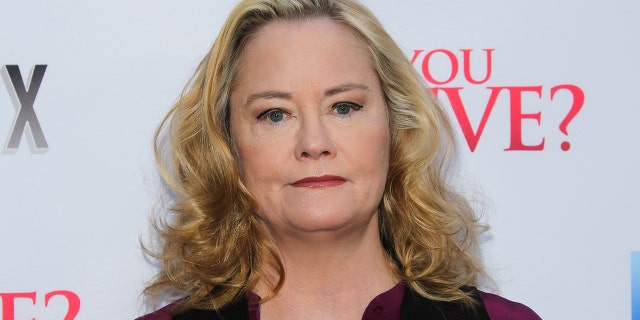 Journalists Mo Ryan has extensively covered the crisis at the Tiffany Network for a variety of publications and tweeted that the Weatherly report is part of an "ongoing pattern at CBS." Over the past few weeks, she has compiled a lengthy thread detailing what she considers the network's culture issues.
"There's are a whole bunch of complicit people at CBS who should go to f-----g jail," Ryan wrote."If you think I am saying every CBS employee, contractor or executive is terrible, you've missed the point entirely. Of course there are good folks. BUT UNLESS THE CULTURE CHANGES RADICALLY & toxicity is rooted out continually, the good people can't do their jobs. They'll leave."
Ryan wrote that she has spent "the better part of a year" talking to CBS sources and came away feeling that the company's human resources department didn't take proper steps to combat "the litany of harassment, toxicity [and] abuse."
'CBS now appears to be taking important steps to change… but it is critical that all victims must be free to publicly discuss what they endured'
Ryan isn't the only prominent voice to openly attack CBS's culture and many industry insiders have expressed similar concerns.
"I've said this before, but if you took away alpha-male procedurals, Darwinian reality competitions, and bro/dude/regular-guy sitcoms from CBS's lineup, you'd have about 4 hours left. CBS's culture is toxic and its programming style is not a coincidence. Clean house. Start fresh," author Mark Harris wrote after calling the latest Times report "another ugly CBS story."
Variety co-editor-in-chief Andrew Wallenstein called for an outsider to "come in and do a culture overhaul," while Vulture's TV writer Kathryn VanArendonk added, "the entire network should go up in flames."
TheWrap's Sharon Waxman penned a column headlined, "CBS and a pattern of toxic masculinity: Protecting the predators, not the victims," in which she said "evidence of a toxic male culture at CBS is overwhelming" and outlined a wide variety of examples -- ranging from "a chairman who had a staffer 'on call' for oral sex" to the lack of female stars on the network.
"I feel badly for the many good people at CBS who have nothing to do with this but are caught up in a culture that simply must change," Waxman wrote.