Bob Dylan sort of recognizes Nobel Prize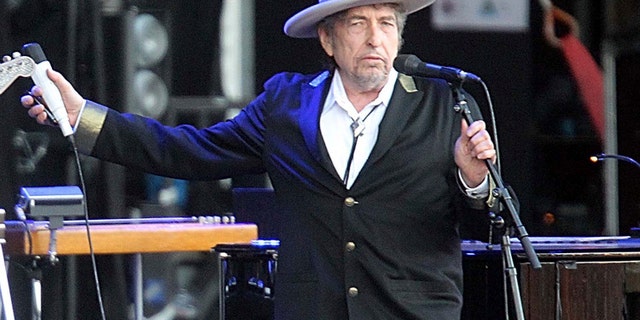 Bob Dylan has finally acknowledged he's a Nobel Prize laureate.
The elusive artist recognized the honor on his website, after a week of failing to return calls from the Nobel committee, which made numerous attempts to reach him since he was awarded the accolade last Thursday.
In promoting a book of his lyrics, the site now touts the 75-year-old as "WINNER OF THE NOBEL PRIZE IN LITERATURE" in all caps.
The Swedish tabloid Aftonbladet first spotted the acknowledgment, calling it a "sign of life" from the reclusive folk icon.
Dylan has yet to publicly comment on the honor, despite several live performances last weekend.
This article originally appeared in the New York Post's Page Six.