Bob Crane's son recalls 'Hogan's Heroes' star's double life, grisly 1978 murder
Bob Crane may have been recognized as American hero Colonel Hogan in the hit television show "Hogan's Heroes," but his son Robert Crane was all too familiar with his double life at home.
For years, rumors have lingered of the late Hollywood star being a secret sex addict. He was murdered in 1978.
A recent paperback published by Robert, titled "Crane: Sex, Celebrity, and My Father's Unsolved Murder," attempts to shed some light on the man behind the handsome, clean-cut persona.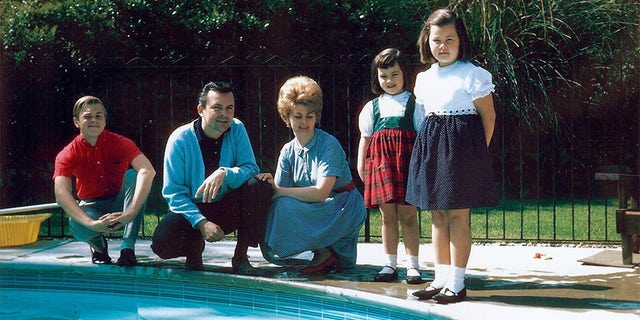 "I was aware that he loved women and that he probably should not have been married," Robert told Fox News. "He probably should have been a single guy because he was not the most faithful companion in the world. I was aware of that.
"I was aware of his love of photography… When home video came out in the mid-60s, he had to have one of the first units. I was aware of him taping women with their consent… It was always consensual. There was nothing hidden. There were no drugs. Both people wanted to be there."
Robert described how his father, who was married to his high school sweetheart, kept a dark room in his house where he developed stills of nude women who were enamored with his fame and charisma. The beloved patriarch reportedly chronicled his sexual conquests on film and video — and made sure to keep the salacious mementos.
"It wasn't a secret," insisted Robert. "It wasn't a secret at all… Everybody knew that was his dark room… I was a teenager, probably around 15-16 years old when I saw my dad taping women on the road when he wasn't doing 'Hogan's.'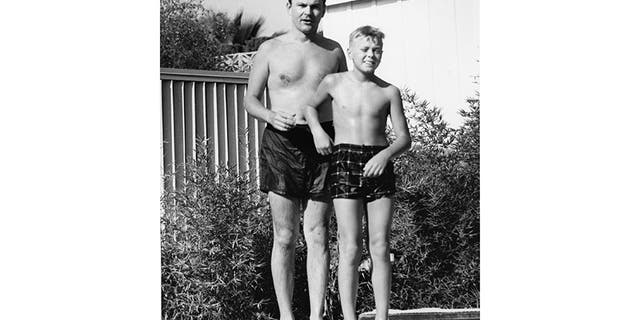 "You got to remember that back in the '60s and '70s, the home video was the selfie of today… Everybody wanted to do it. Including the women that he met. So I saw some videos of different women… I put two and two together."
Still, Robert recalled how Bob was a doting father who loved spending quality time with his son when he was not filming the show, which aired from 1965 until 1971.
"He was a fun-loving guy," said Robert. "When he was at home, we had fun. He and I co-created a baseball league in our pool… I would be the LA Dodgers. He would be the New York Yankees. We had a schedule, we had a world series.
"We did home movies. He did a movie and I [played] an FBI agent. My cousins where in it, my dad was in it… This project took months to get together and it was about eight minutes long. But those were the kinds of things we did. We just had a great time."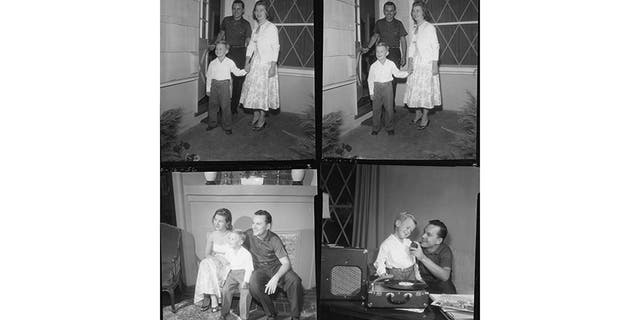 Still, the married man couldn't resist seducing scores of women over the years and chronicling their X-rated encounters on film and video. Robert claimed his mother Anne was aware of her husband's indiscretions.
"She did know," he explained. "They had many, many discussions… I knew something was going on. I heard about women. She was aware. She tolerated it for a while, but it just became too much."
The couple divorced in 1970 after over 20 years of marriage. People Magazine reported Ann discovered Bob was having an affair with his "Hogan's Heroes" co-star Sigrid Valdis. Robert was in high school at the time.
"My parents were the first parents on my block to get a divorce," said Robert. "[People] would look at us like, 'Oh, those show business people.' All my friends, their parents were dentists, attorneys and salespeople. And I'm part of the carny crowd. The showbiz people… It was embarrassing to deal with that. So I retreated during my senior year of high school."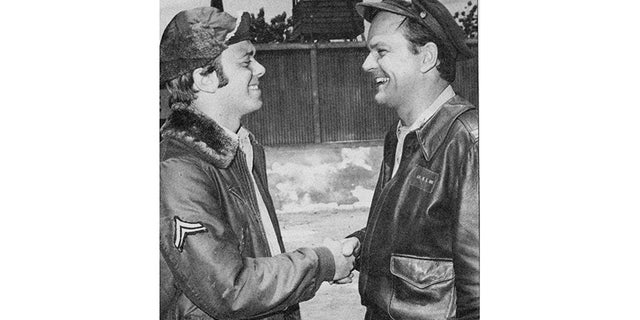 Bob would go on to marry Valdis a few weeks later. But Bob's sexcapades were far from over. People Magazine noted that in November 1977, Valdis filed for divorce.
She claimed her husband's obsession with videotaped sex had reached a breaking point. The publication added that by 1978, the couple attempted to reconcile with Bob promising to seek counseling for his obsession.
"I think what Hollywood did, it's that it offered up beautiful women coming by the set of 'Hogan's' or meeting him at parties," said Robert. "That's what Hollywood offered. An endless array of gorgeous women that my dad couldn't say no to. You can meet beautiful women anywhere, but in the film and TV business, it's at the forefront."
Everything would change in 1978 when Bob was found beaten to death as he slept in his Arizona apartment at age 49. The New York Times reported at the time the actor was also found with an electrical cord tied around his neck.
Robert was 27 at the time and said he immediately left Los Angeles to find out what had happened to his father, who was appearing in a play titled "Beginner's Luck" at the Windmill Dinner Theater in Phoenix.
"The police took us to the crime scene," he claimed. "My dad's body had been removed. We walked around the crime scene… It was a joke. We were there touching stuff, contaminating the scene. I saw the actual bed that he was in when he was murdered. I saw blood. I think I saw brain matter on the wall.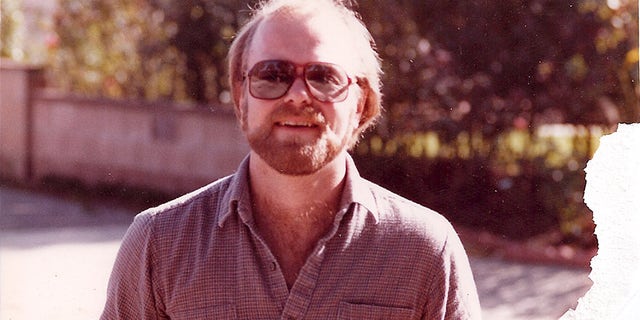 "The next morning, I went to the morgue and I saw my dad on a slab. I went in there, just looked at him… I touched his skin. I touched his cheek on his face and it reminded me of cool clay. I'll never forget that… And then I had to report back to my mom and sisters. And they were all shrieking… And it turned out he was hit in the head twice while he was sleeping. And [the police] theorize with a tripod of a video camera."
Robert suspected the killer was his father's longtime friend John Henry Carpenter, a former salesman for Sony who allegedly had a falling out with the star. Prosecutors said the two would tag-team at bars where they would lured eager women to have their sexual exploits photographed and recorded. Robert said his father was trying to end his friendship with Carpenter at around the time of his death and focus on his family instead.
"I guess his motive might have been a rejection finally of their friendship or whatever you want to call it by my dad," he said. "My dad wanted to make some changes. He was getting divorced.
"He was trying to clean up his act. And maybe Carpenter couldn't handle that… He got my dad involved in these swing parties back then… I can't say my dad wouldn't have done that on his own somehow, but Carpenter knew the avenues to travel and took my dad along on some of these adventures."
In 1994, the New York Times reported Carpenter was found not guilty of first-degree murder. He died in 1998 at age 70. Bob's murder still remains unsolved.
Today, Robert has both fond and tough memories of his father.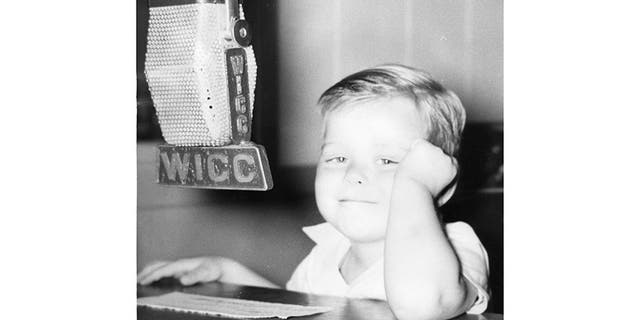 "I remember when I was a kid during summer vacation, I would go with him down to the station where he would do his radio show [before 'Hogan's]," he said. "No chauffeurs, no assistants, no handlers. He drove 80 miles an hour to get there by six and be on the air live.
"Not one cup of coffee. No drugs. Just pure adrenaline and pure love of entertaining people. He craved it… [But he later] made some bad choices, some bad decisions… And he missed out on so much over these bad choices he made with people. It's such a waste."