Blackberry Smoke steers clear of politics, sticks to music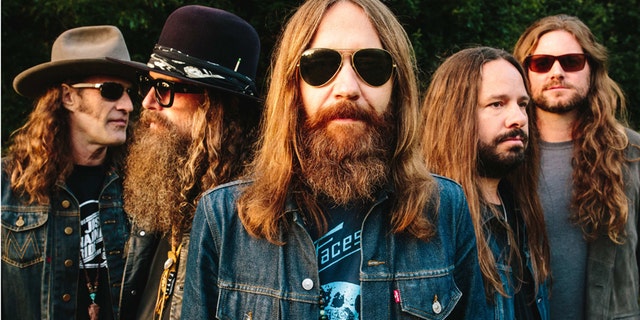 Southern rock band Blackberry Smoke is sticking to what they know.
"I don't think that our fans want to hear about our politics," lead singer Charlie Starr told Fox News. "We're not what you would call a politically-charged band."
The Georgia native said their job as musicians is to offer their fans an escape from the often-harsh world, not share their politics.
"I feel like our show is an escape for people to get away from how s----y the world might be at the moment. They can come for two hours and try and not worry."
The band has seen success in music charts across a variety of genres as their soulful sound is hard to pin down. And despite their Georgia roots, long beards and Southern drawls, they have fans in places you wouldn't expect.
"I'm always pleasantly surprised," Starr said of touring in Europe. "I don't think any one of us expected to receive the welcome that we've received there. People are people and I think that our music makes people feel good."
The Southern rockers spend most of the year out on tour. In addition to their own headlining shows, they have also toured with Zac Brown Band, ZZ Top, Lynyrd Skynyrd and Eric Church.
"The best part of touring is playing music for people and hoping that they enjoy it as much as we do," Starr said. But touring nearly every night of the year comes at a cost. "The worst part is being away from my family."
Despite sacrificing time with his family, Starr enjoys his time out on the road with the rest of the band. They always find ways to keep the songs they play new and fresh.
"I think that seeing people enjoy a song will sort of give it new life if it becomes old to you or to me rather," he said. "And as far as our show goes, obviously we have to play a lot of the same songs but we change up the show every night so we're not playing the exact same thing every night."
Watch Blackberry Smoke with Bob Weir live on DVD available now.