Billy Ray Cyrus Scared For Daughter Miley, Says Hannah Montana 'Destroyed My Family'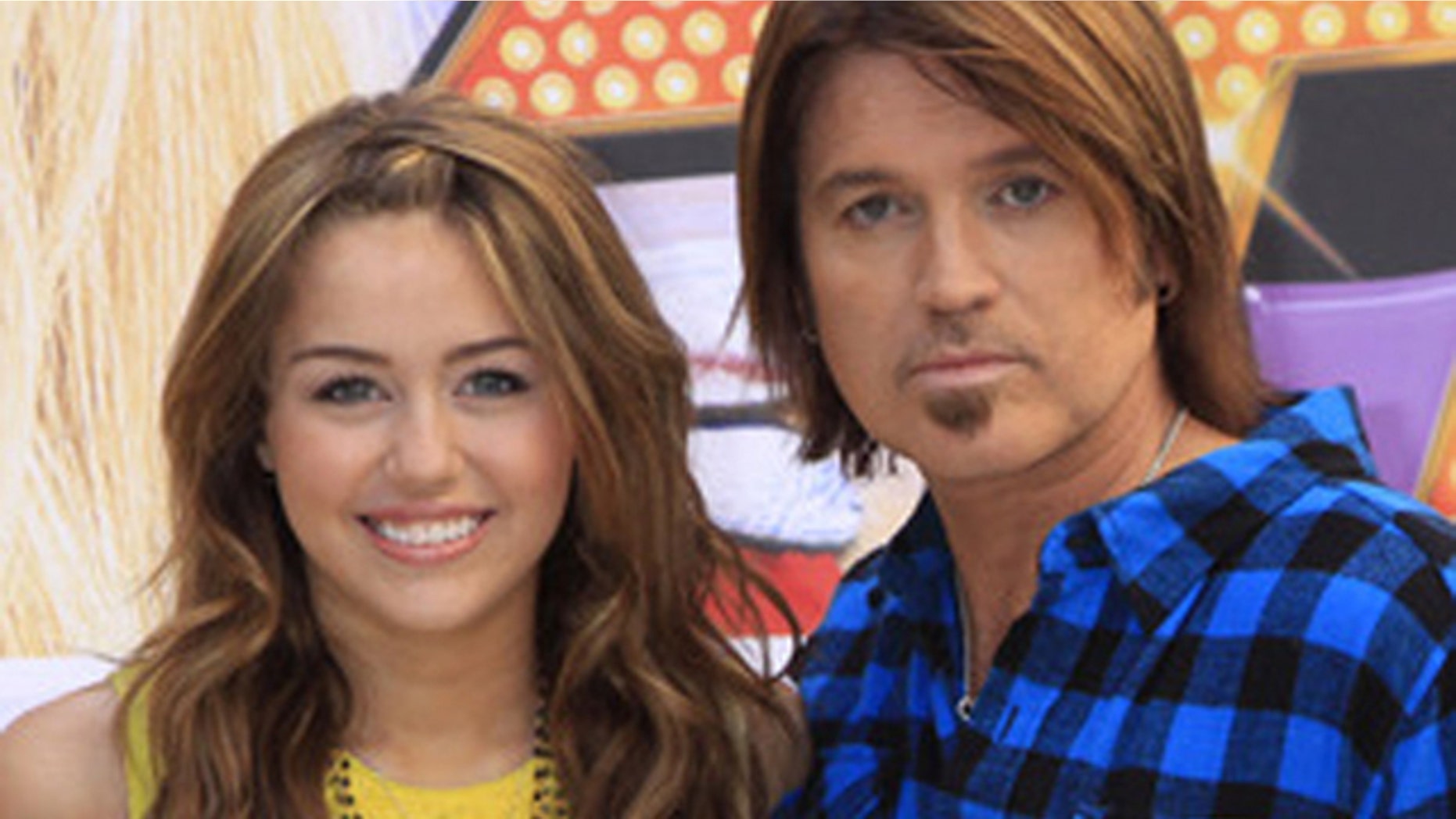 Country crooner Billy Ray Cyrus blames Disney's "Hannah Montana" for his daughter Miley Cyrus' issues, angrily saying "the damn show destroyed my family," the New York Post reported Tuesday.
Blaming publicists and Miley's handlers, Cyrus gives an anguished interview in GQ's March issue, where he adds he wishes "Hannah Montana" never happened.
"I hate to say it, but yes, I do. I'd take it back in a second," said Cyrus, who is divorcing Miley's mother, Tish.
Reflecting on Miley's controversial moments -- including seductive photos on the internet, pole-dancing at the Teen Choice Awards, and posing for Vanity Fair draped in a sheet -- Cyrus said he should have been stricter, and accuses her handlers of going too far to promote her, and then using him as the fall guy.
He tells GQ: "Every time the train went off the track ... her people, or as they say in today's news, her handlers, every time they'd put [the blame on] me ... I took it because I'm her daddy ... OK, nail me to the cross.
"I'm scared for her. She's got a lot of people around her that's putting her in a great deal of danger. I want to get her sheltered from the storm."
Talking about Miley's 18th birthday party at LA bar Trousdale, Cyrus said: "You know why I didn't go? Because they were having it in a bar. It was wrong. It was for 21 years old and up ... all them people, they all wanted me to fly out so that then when all the bad press came they could say, 'Daddy endorsed this stuff.' I started realizing I'm being used."
Then photos surfaced of Miley smoking the legal herb salvia from a bong. Cyrus, who gave the interview to GQ's Chris Heath five days after the photos emerged, said he had not spoken to Miley since, but confronted one of her handlers: "They told me it was none of my business."
Cyrus described his communication with Miley as "good enough to know it could be a lot better."