Bill Nye sues Disney claiming the company underpaid him by $9M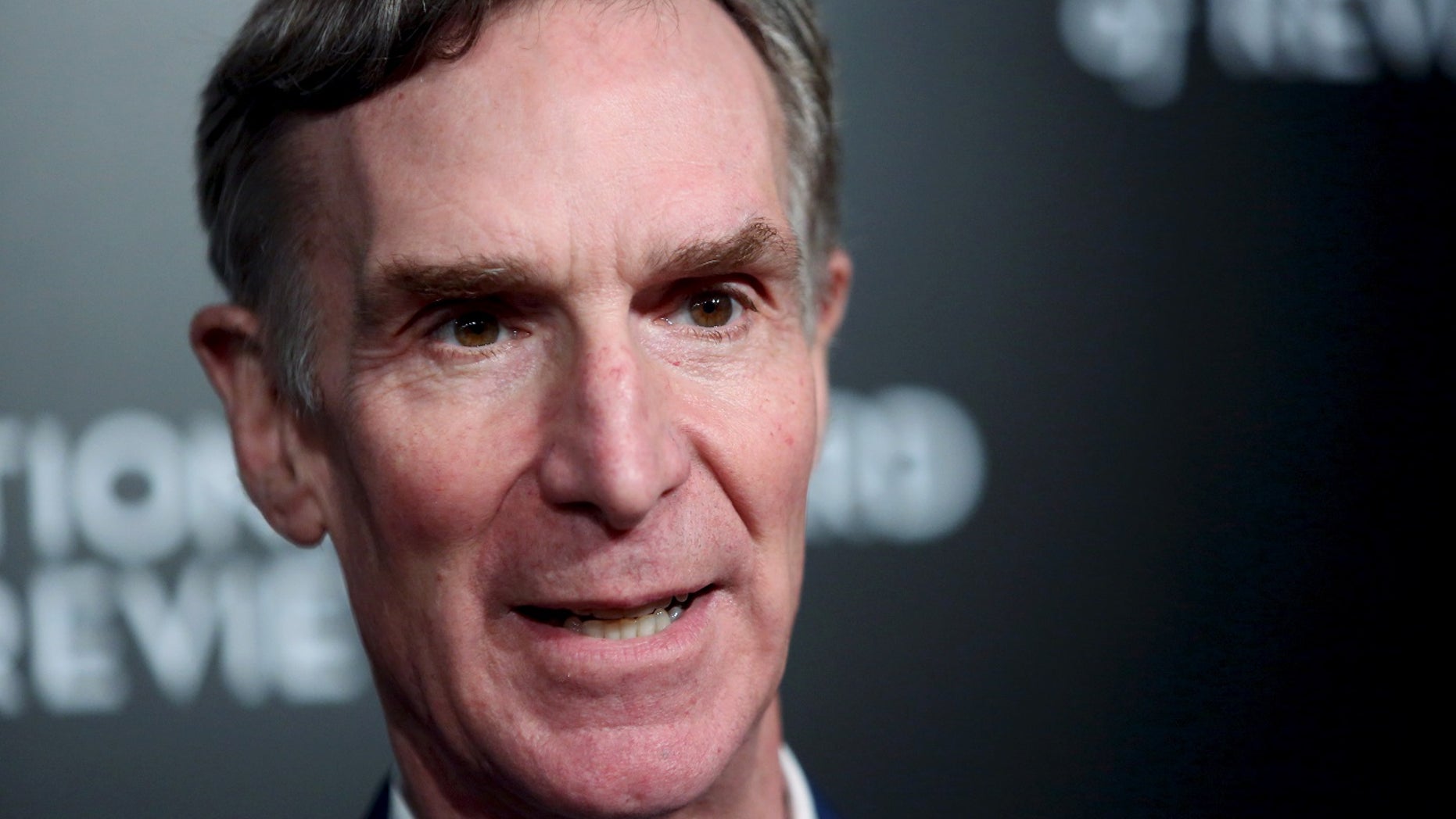 Television personality and scientist Bill Nye the Science Guy is suing Disney and several of its subsidiaries claiming the conglomerate underpaid him by at least $9 million for his popular television series.
He filed his lawsuit Thursday in Los Angeles County Superior Court. Along with Disney, Nye is also suing Touchstone, ABC and Buena Vista among other subsidiaries, according to The Hollywood Reporter.
Nye claimed  he and several partners who created the "Bill Nye the Science Guy" series have not received the net profits they were entitled to from Buena Vista Television.
SHANIA TWAIN  REVEALS BRAD PITT'S INFLUENCE ON 'THAT DON'T IMPRESS ME MUCH'
"Of that 50 percent stake, Nye gets a third, with his partners splitting the other two-thirds — giving him 16.5 percent of 100 percent of the net profits," according to The Hollywood Reporter.
It also said the complaint accused the companies of misclassifying revenues and expenses.
Nye said he discovered the "accounting error" in 2008 and employed an external auditor to investigate, telling Disney in 2014 that he was auditing the company. Disney responded that Nye would have to wait "potentially three to four years" because the company was "backlogged with audits," according to The Hollywood Reporter.
Nye said the audit started in May 2016 but the company did not "produce documents including its license agreements with Netflix and Apple and its sales income from its websites," according to the lawsuit.
JUDGE JUDY DEFENDS HER $47 MILLION PAYCHECK, COURT DOCS REVEAL
"Nevertheless, even in the absence of these essential documents, even without the ability to fully examine the accounting and related records of the Defendants ... the Auditor identified hundreds of thousands of dollars in underreported payments owed to Mr. Nye," Charles Rainey, Nye's lawyer, said in the complaint.
"The defendants, and each of them, have engaged in an ongoing, deliberate conspiracy to deceive Mr. Nye and the BNSG Owners, and deprive them of their rightly owned share of the Net Profits from the BNSG series and derivative works," Rainey wrote.
Nye said Disney and its subsidiaries unjustly took about $28 million.
Nye is suing for "fraudulent concealment, fraudulent inducement, breach of contract and breach of fiduciary duty, among other claims," according to The Hollywood Reporter.
The popular show "Bill Nye the Science Guy" was aired from Sept. 1993 to June 1998, according to IMDB.