Bill Cosby reportedly knew he would get a hung jury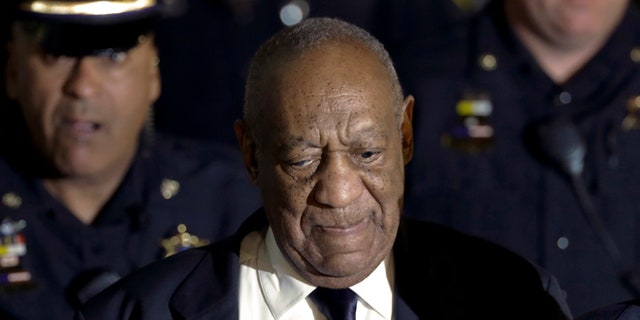 NEWYou can now listen to Fox News articles!
Throughout his trial, Bill Cosby was confident that he would get a hung jury.
After all, the prosecution needed to convince all 12 jurors, but his side only needs to sway a single holdout, Cosby would wryly note.
"All I need is one," the comedian reminded those around him during breaks in the proceedings — two weeks of testimony and deliberations in one of the most high-profile sex-assault cases in years. And as deliberations dragged on, stretching eventually into their 50th hour, those odds became a mantra.
"I only need one, man," he'd say.
At the start of each break, court deputies and Cosby's defense team would escort the 79-year-old comic away from the courtroom and the milling press, through the halls of Montgomery County Court of Common Pleas in Norristown, Pa.
The deputies would take him to a small, third-floor conference room.
Then, as two deputies stood guard outside, Cosby would spend the break predicting if not an outright acquittal, at least a mistrial.
"Steele wants me badly; he ran on getting me," Cosby said at one point of the prosecutor, Montgomery County District Attorney Kevin Steele.
"But he doesn't have a case."
That's why, Cosby claims he turned down the DA's offer of a no-jail deal that would have meant he wear a monitoring bracelet and register as a sex offender.
The prosecution denies the offer was ever on the table.
"They offered me a deal," Cosby said during one break. "They want me to wear this bracelet around my ankle," he said. "They want me to say I'm a sex offender."
The comedian refused the offer because he claimed that he's innocent and referenced Nelson Mandela.
"But most important, me and [wife] Camille went to South Africa to visit Nelson Mandela," Cosby said, referring to the anti-apartheid revolutionary who spent 27 years in prison, became South Africa's president and passed away in 2013.
"Mandela was free, but we met him at Robben Island where he was held prisoner all of those years," Cosby said.
"I sat in that cell where he lived all those years. I saw those conditions. I heard what he ate and what he had to deal with.
"So, if they send me to that place, then that's what they will do and I will have to go there."
Cosby would also talk of performing again
"I can't wait to get back out there, because I have a lot to say. There's still so much to be said," he'd say, "It's in the bones. In the blood."
Click here to read more in the New York Post.