'Big Brother' alum Christmas Abbott arrested in Florida for criminal mischief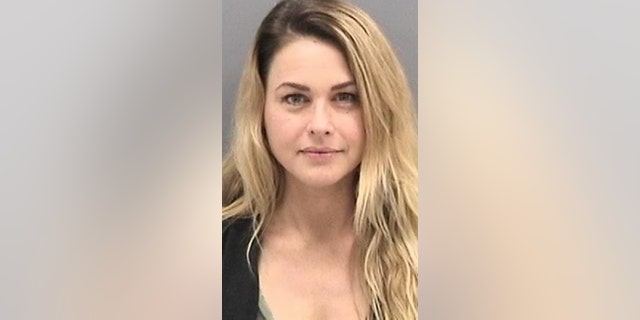 "Big Brother" alum Christmas Abbott was arrested in Tampa, Fla. on a felony charge of criminal mischief, the Hillsborough County Sheriff's Office told Fox News.
The former reality star turned herself into jail on Tuesday at 1:57 p.m. on a warrant for criminal mischief, court documents obtained by Fox News revealed. The 36-year-old is said to owe a fine between $1,000 or more for the crime.
The Hillsborough County Sheriff's Office did not respond to our requests for more information of the former "Big Brother" star's charges. They did say Abbott was never placed behind bars and was released almost immediately after her surrender.
Abbott did not immediately return Fox News' request for comment.
Us Weekly reported that Abbott's incident came just two days before her son's one-month birthday. The reality star shares her son with her ex-boyfriend, Benjamin Bunn.
Bunn spoke to Us Weekly back in October about the former couple's third-place win on Season 19 of the CBS reality show back in 2017. He also broke the news that he was no longer romantically linked to Abbot.
"Unfortunately, I had very little contact with Christmas in the last few months of her pregnancy," he told the outlet. "However, prior to that, we spent almost every day with each other for six to seven months straight. I went to every doctor's appointment, accompanied her for travel, moved furniture and did all the things that two caring adults do with and for each other. … I was finally able to reach her a few days before [her] due date. I found out she was being induced through Instagram, and shortly thereafter received an email."
Since the arrest, Abbott seems to be doing fine and has returned home to her son.
The reality star shared a photo of her son on Wednesday. She captioned the photo, "How could I ever get enough of that sweet smile?! I literally can stare and watch him all day long just to watch him & maybe see a lil laugh or giggle. He simply lights up my heart & makes me so fulfilled!"