'Big Bang Theory' star Kaley Cuoco shares behind-the-scenes images from new Harley Quinn animated series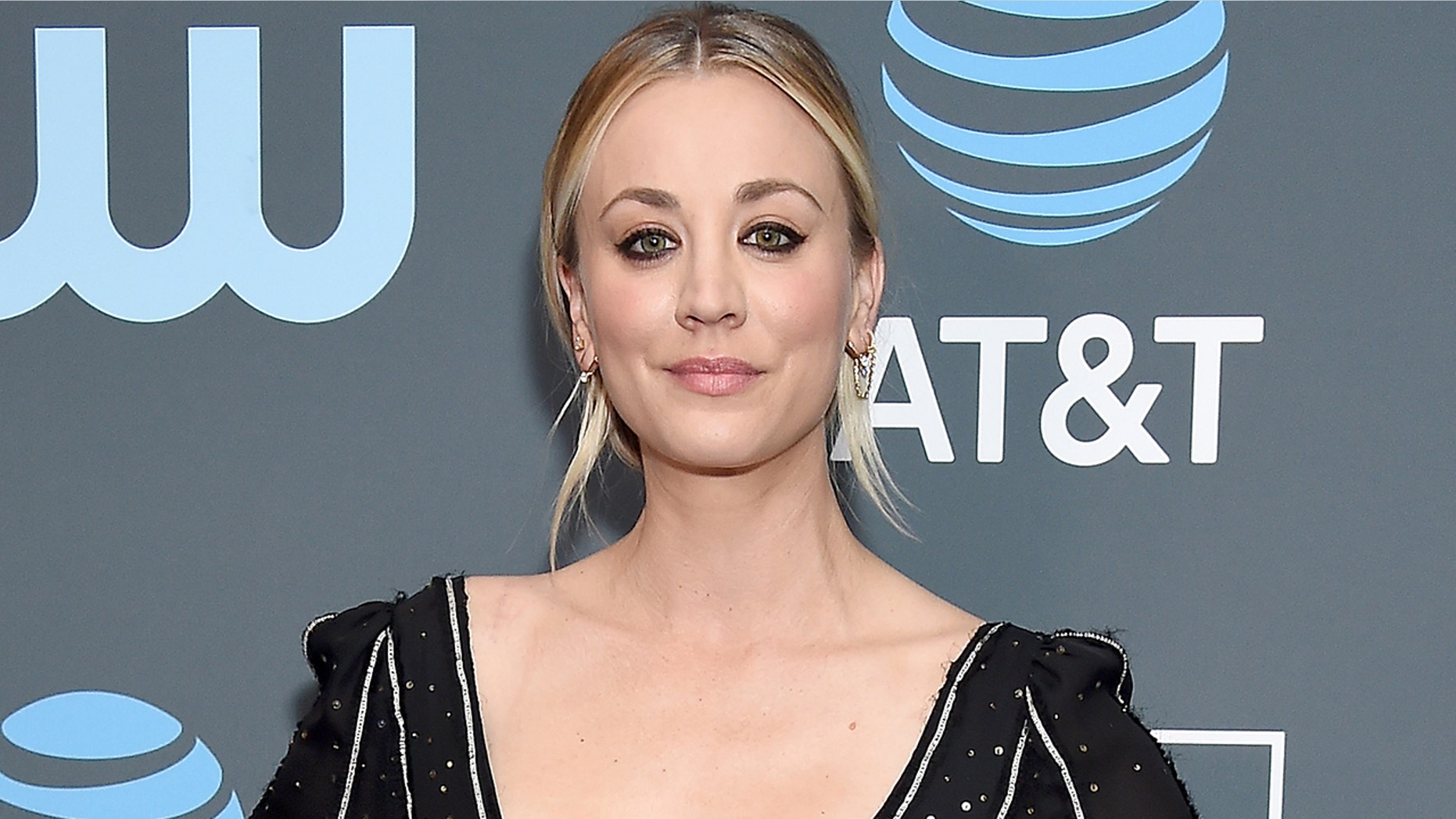 While fans await the oncoming end of "The Big Bang Theory," actress Kaley Cuoco is hoping to get people excited for her next big TV project, DC Comics and Warner Bros. animated series based on the character Harley Quinn.
As previously reported, during a New York Comic Con event for the new streaming service DC Universe, it was announced that the 32-year-old would voice the iconic comic book character in a new adult animated series. In addition to starring, Cuoco will also be the executive producer of the show by way of her Yes, Norman Productions company.
'BIG BANG THEORY' STAR KALEY CUOCO REVEALS 'SPECIAL' SET PROP SHE PLANS TO KEEP WHEN SHOW ENDS
In a recent post on her Instagram, the star shared some behind the scenes shots of what people can expect from the new show including some first-look animation of the Clown Prince of Crime himself and her go-to recording snack.
Cuoco posted an image of her reading her lines while watching the animation on a screen in front of her. In one snap, Harley Quinn is seen holding her signature mallet with The Joker behind her. In the second, Harley looks shocked at something off-screen. In the final image, Harley is pinned up against a wall looking a little roughed up from something - fortunately, her expression seems more "over it" than "in pain."
In addition, one of the shots shows an open bag of Red Vines, which the star noted in the photo's caption is her "candy of choice while in the booth."
'BIG BANG THEORY' STAR KALEY CUOCO SHARES STEAMY LINGERIE PHOTO FROM SET: 'CHECK OUT THOSE ABS!'
In the new animated series, Cuoco will be joined by fellow voice actors  Lake Bell, Alan Tudyk, Ron Funches, JB Smoove, Jason Alexander, Wanda Sykes, Giancarlo Esposito, Natalie Morales, Jim Rash, Diedrich Bader, Tony Hale and Chris Meloni.
CLICK HERE TO GET THE FOX NEWS APP
For those unfamiliar, Harley Quinn is known as the Joker's girlfriend in the Batman universe. However, her plotline often finds her breaking away from the clown prince of crime to wreak havoc of her own in Gotham City.
[WARNING: The below trailer contains graphic language.]