'Big Bang Theory' star Johnny Galecki still in talks to join 'Roseanne' revival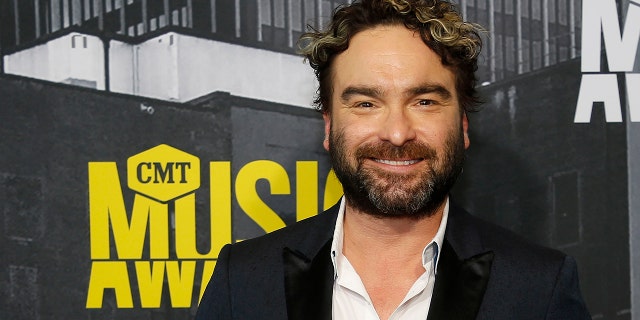 Despite being one of the stars on the massive hit "The Big Bang Theory," actor Johnny Galecki isn't forgetting his roots when it comes to the upcoming 'Roseanne' revival. New reports indicate that ABC is still working with the actor to try to bring his character back into the fold.
According to Variety, the Entertainment president to ABC, Channing Dungey, spoke Sunday at the Television Critics Association press tour and addressed the lingering casting question of bringing the character David Healy back. Galecki starred as Healy in almost 100 episodes of "Roseanne" during its original run.
"Those conversations are still in progress," Dungey said.
While it's not the announcement some Galecki fans were hoping for, it does mean that the star's obligations to another show on another network haven't outright prohibited him from signing on with the rest of his on screen family when the show returns after so many years away.
'ROSEANNE' REBOOT COMING TO ABC WITH BARR AS STAR
At the moment, Galecki is a lone standout of the cast that hasn't been confirmed to return. John Goodman, Sara Gilbert, Laurie Metcalf, Michael Fishman, Lecy Goranson and Sarah Chalke have all confirmed that they'll be back.
However, as some diehard fans know, bringing back characters after all these years is a particularly tricky venture for "Roseanne." The 1997 series finale revealed that the events of the show had simply taken place in the main character's imagination. In "reality" her daughters dated opposite men and her husband, Dan (Goodman), died. Fortunately for fans of the show and not continuity, Dungey revealed to reporters that the revival will mostly ignore the finale's reveal.
'ROSEANNA' REVIVAL LOOKING TO FEATURE 'GENDER CREATIVE' SON
"I don't want to talk too specifically, but I wouldn't say we'll ignore the events of the finale," she said, per Entertainment Weekly. "Dan is definitely still alive."
Fans have known for a while that Goodman would return to reprise his character. However, it was unclear how the show would explain away his death. Now, it seems, that it won't even bother acknowledging it in the first place.