Beyonce topples Taylor Swift as the highest-paid female musician of 2017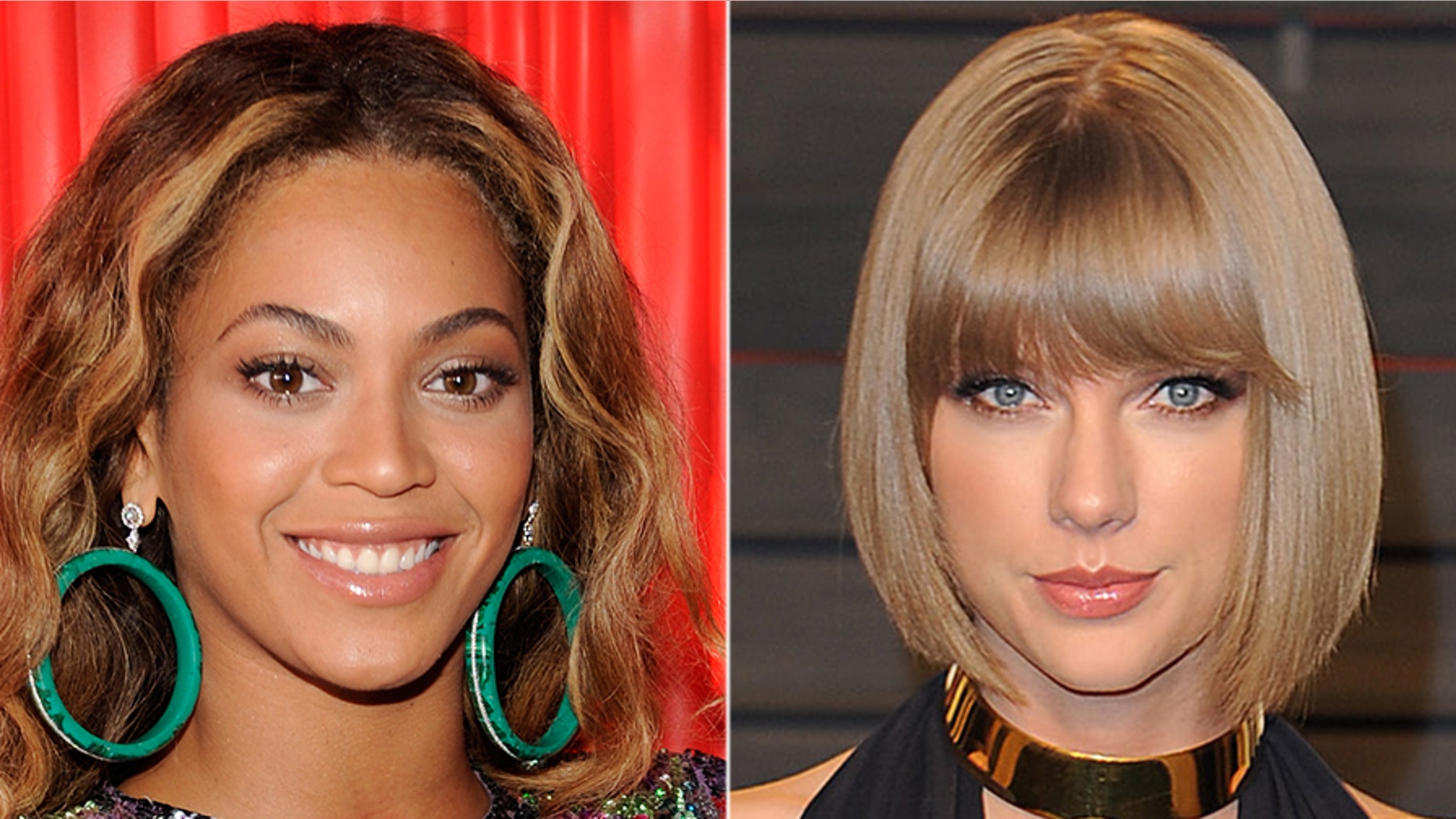 Beyonce has dethroned Taylor Swift as the highest-earning female musician of 2017. The "Lemonade" star's pretax earnings completely overshadowed her competition putting her head and shoulders above the person in second.
According to Forbes' highest-paid women in music study, Beyonce has topped the list dethroning the former 2016 title-holder, Swift, with a whopping $105 million. The article attributes her success in 2017 to the release of her sixth studio album, "Lemonade," as well as the ensuing "Formation World Tour," which grossed a quarter billion dollars. The big win comes during an eventful year for Beyonce and husband, Jay Z, as they welcomed twins Rumi and Sir Carter in June.
Interestingly-enough, Swift didn't drop from first to second, but rather third. Holding the accolade for 2017's second highest-paid female musician is Adele. The "Hello" singer's first tour since 2011, which scored roughly seven-figures per night, helped her capture $69 million in 2017, which is still more than $30 below Beyonce.
Swift clocked in at $44 million, but the bronze medal comes with an huge asterisk. Forbes admits its rankings calculate only June 1, 2016 to June 1, 2017 data. Therefore, Swift's newly-released album "Reputation," which is already the best-selling album of 2017, is not calculated in her earnings total. In other words, she's a strong contender to be back on top when the 2018 calculations come about.
According to Forbes, the top 10 highest-paid women in music are as follows:
Beyonce - $105 million
Adele - $69 million
Taylor Swift - $44 million
Celine Dion - $42 million
Jennifer Lopez - $38 million
Dolly Parton - $37 million
Rihanna - $36 million
Britney Spears - $34 million
Katy Perry - $33 million
Barbra Streisand - $30 million