Beverly D'Angelo talks having twins at 49, co-parenting with Al Pacino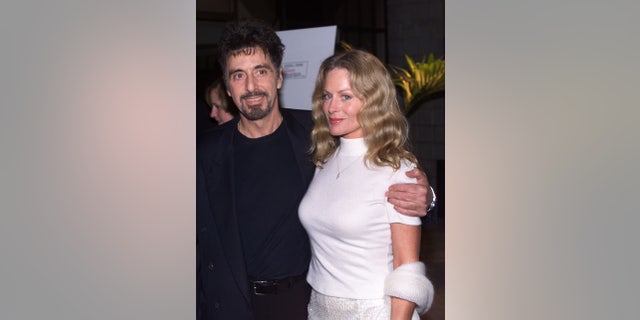 Beverly D'Angelo has zero regrets having twins at age 49 with actor Al Pacino.
"I got pregnant at 48, delivered six weeks after I was 49, and by 51 I was looking at a landscape as a single parent," the now 65-year-old actress told Closer Weekly.
While Pacino never married, the 77-year-old shares 16-year-old Anton and Olivia with D'Angelo.
"I had a fantasy that when you have kids, you do it in a family setting," she explained. "After we'd known each other for three months, [Al] looked me in the eyes and said, 'I want you to be the mother of my children.' That's all I had to hear."
However, the duo faced a bitter custody battle in 2003 when the twins were two.
A spokesperson for the "National Lampoon's Vacation" star told the New York Post at the time that Pacino was "a controlling, harassing man who has never changed a single diaper." Pacino's camp fired back that "Beverly continues to use the kids in a way that almost makes them hostages."
Fortunately for the duo, they worked out their differences and are now friends.
"The key thing is creating a new history, and moving on from whatever dissolved that relationship to the new one of co-parenting," she explained. "The most important thing I've learned is how vital acceptance is. We all have a desire to change things that we don't like, but you can't change another person. You have to accept differences and all the things that led to a breakup in a way that allows you to move forward. And out of my support system and people I know and love, I've created the ideal partner."
While motherhood has kept D'Angelo busy, she's ready to take on a new role — that of author.
"I should write a memoir," she added. "I want to, and I'm ready to. And if you could take my life and put it into a role, that would be my dream role!"
The latest issue of Closer Weekly is currently on newsstands.