Barron Hilton mulls legal options regarding alleged beating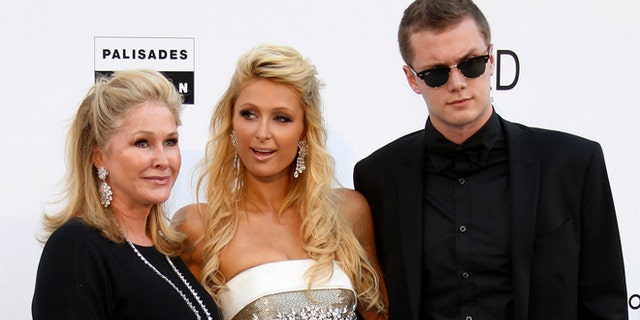 Barron Hilton — the brother of socialites Paris and Nicky — met this week with a phalanx of lawyers to explore his legal options after allegedly being beaten earlier this month in Miami by New York writer Ray LeMoine.
But, sources close to Barron tell The New York Post, after the powwow, the male Hilton scion jetted off to Maui to think it over while his more famous sisters are pressing him to mount a case.
"He said he'd been in a meeting with a number of lawyers in LA," said a pal. "But he's weighing his options. It's up to him. He went to Maui. He's over all the drama, so he's unsure whether he's going to go through with it."
Meanwhile, sources said that Paris and Nicky aren't as forgiving, and that they've been personally working the phones, calling potential witnesses and also members of the press to keep the heat on.

"They are marshalling forces to go forward with a case," said a source close to the family. "They want to see this guy [LeMoine] in jail."
While Hilton's soaking up the sun in Hawaii, the Post has learned that his alleged attacker has just signed a movie deal, an adaption of his nonfiction book, "Babylone by Bus," which chronicles LeMoine and a friend leaving their summer jobs selling "Yankees Suck" T-shirts outside Fenway Park and journeying to Israel and Iraq where they became humanitarian aid workers during the U.S. invasion in 2003.
Click here to read more in The New York Post.