Asia Argento denies sex assault allegations, says Anthony Bourdain paid accuser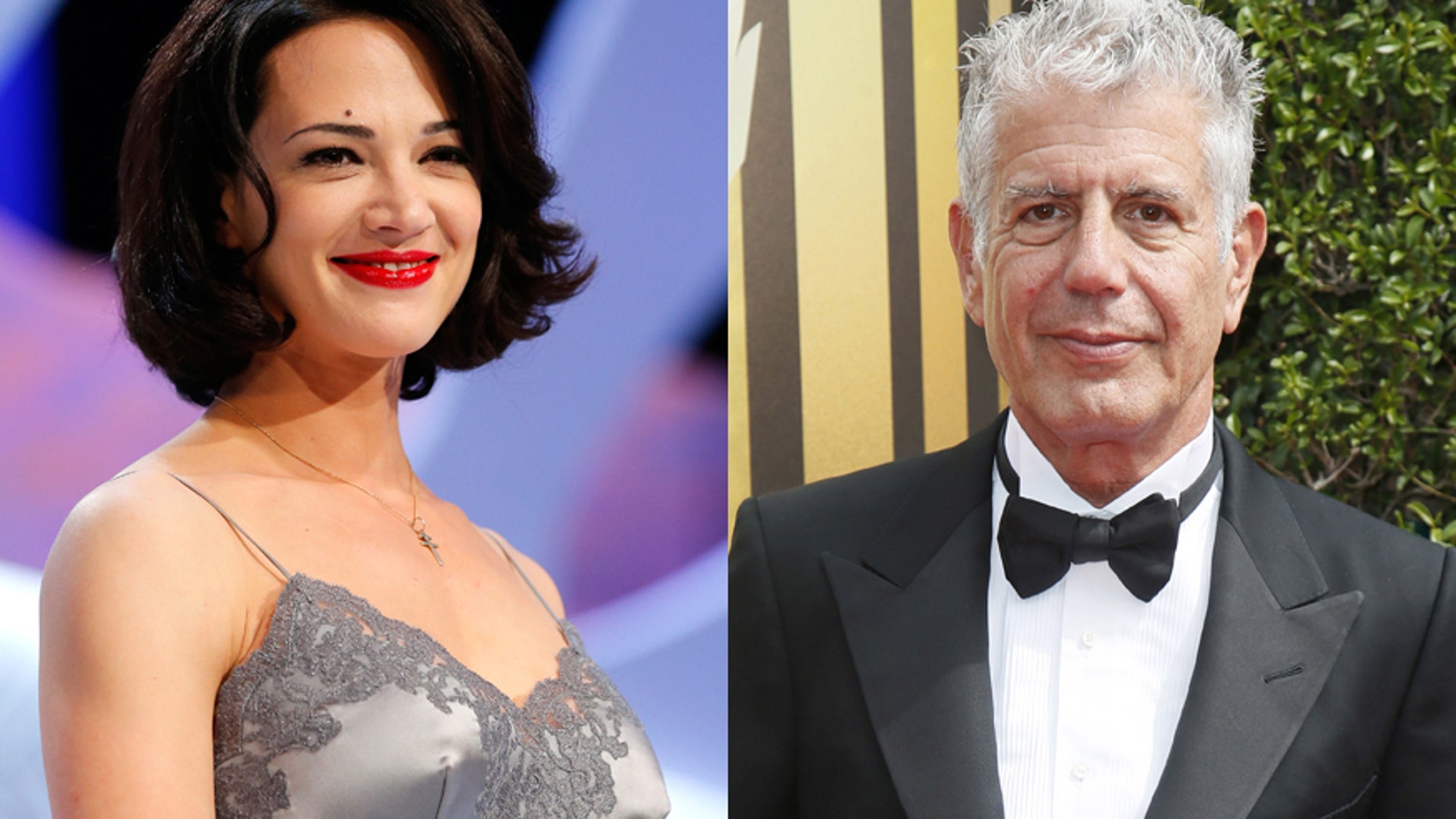 Actress Asia Argento reportedly denied sexual assault allegations levied against her and said that her late boyfriend Anthony Bourdain paid her accuser Jimmy Bennett because the then-couple considered him "dangerous" after he asked for financial assistance.
"I strongly deny and oppose the contents of the New York Times article dated 20 August 2018, as circulated also in national and international news," Argento said in a statement given to reporter Yashar Ali. "I am deeply shocked and hurt by having read news that is absolutely false. I have never had any sexual relationship with Bennett."
On Sunday, The New York Times published an article claiming that Argento was accused by child star Bennett of setting up a sexual encounter with him in California when he was 17 – below the age of consent in that state – and she was 37.
Argento – one of the first prominent women to accuse disgraced movie mogul Harvey Weinstein of sexual assault – went on to say she was linked to Bennett by "friendship only" which ended when he made "an exorbitant request of money" amid financial problems. Argento said her then boyfriend, CNN star Bourdain, decided to pay Bennett.
"Antony [sic] insisted the matter be handled privately and this was also what Bennett wanted. Anthony was afraid of the possible negative publicity that such person, whom he considered dangerous, could have brought up on us," she said. "We decided to deal compassionately with Bennett's demand for help and give it to him. Anthony personally undertook to help Bennett economically, upon the condition that we would no longer suffer any further intrusions in our life."
Argento said she opposes "false" allegations made against her and the "long-standing persecution" brings her great sadness.
Argento did not immediately return Fox News' requests for comment.
The Times obtained documents sent between lawyers for Argento and Bennett that laid out a payment schedule. The paper also obtained a photograph dated May 9, 2013 that showed the two lying in a bed together.
On that date, according to a notice of intent to sue document sent to Argento's then-lawyer in November, Argento met the actor at the Ritz-Carlton hotel in Marina del Rey, Calif. After giving him alcohol, Argento kissed him and performed oral sex on him before the two had sexual intercourse, the report said.
The notice of intent asked for $3.5 million in damages. The Times reported that the final agreement was reached in April of this year.
Bourdain was found dead by suicide on June 8.
Bennett's attorney and representative did not immediately responded to Fox News' requests for comment.
Fox News' Samuel Chamberlain and Tyler McCarthy contributed to this report.