Arrest Warrant Issued for Ex-'Survivor' Producer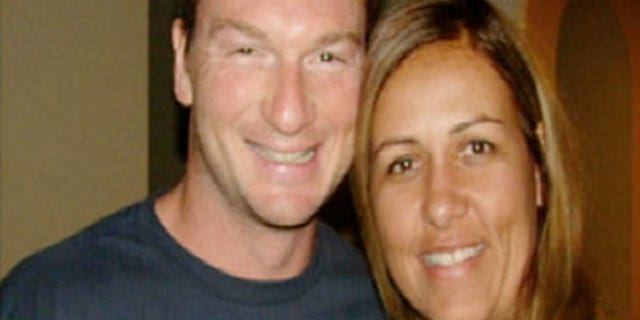 CANCUN, Mexico -- A judge in Mexico issued an arrest warrant Monday for a former "Survivor" producer suspected in the killing of his wife while on vacation with their children at a Cancun resort, the state attorney general said.
Francisco Alor, the state attorney general in Quintana Roo state, said prosecutors would initiate extradition proceedings soon seeking to return TV producer Bruce Beresford-Redman from the United States.
Prosecutors will seek "international collaboration" in the return of Beresford-Redman once they have officially confirmed his whereabouts, Alor said.
Beresford-Redman has denied any involvement in the death last month of his wife, Monica Beresford-Redman.
Police detained the husband briefly and then released him after confiscating his passport and telling him not to leave Mexico. But Beresford-Redman returned to Southern California and stated in court documents there that he had been living with his two children for more than a week.
His attorney, Richard Hirsch, said in a statement before the warrant was confirmed that issuing an arrest warrant was a rush to judgment.
"We have been advised that Mexican authorities have issued a warrant for the arrest of Bruce Beresford-Redman," he said. That "is extremely disturbing since it appears that this case is being handled in a manner outside the normal procedures in Mexico."
Hirsch said his client is innocent and prepared to defend himself in court.
He also issued the first public statement from Beresford-Redman:
"Monica was the axis around which our whole family revolved. From her sisters and parents to my parents and of course to our children and me, she was everything to us," it said. "I am devastated at her loss; and I am incensed at the suggestion that I could have had anything to do with her death. I am innocent. My children have had one parent taken from them by a senseless act of violence. I implore the Mexican authorities not to take their remaining parent by a miscarriage of justice and to do what is right not just what is expedient."
Monica Beresford-Redman's body was found April 8 in a sewer at the Moon Palace Hotel resort in Cancun. Investigators have said her body showed signs of asphyxiation and evidence of a heavy blow to the right temple.
They said Beresford-Redman told them he last saw her after she left the resort to go shopping and never returned. Prosecutors say he reported her missing two days before her body was found.