Ariana Grande's ex Mac Miller opens up about couple's 'strange' breakup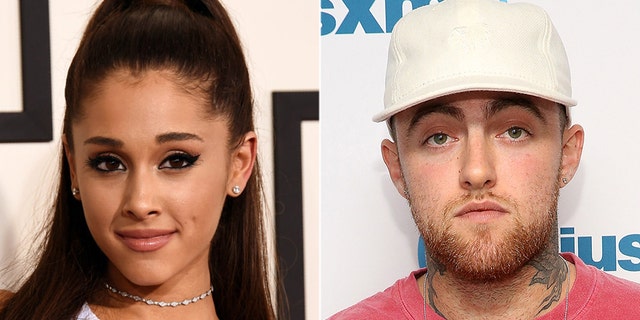 Mac Miller says he's "moved on" after his breakup with Ariana Grande in May – and he's glad she has, too.
The rapper opened up about his past relationship with Beats 1 DJ Zane Lowe on Monday, revealing it was "stressful" at times.
KIM KARDASHIAN TAKES KANYE WEST TO THE ER: REPORT
"Life is stressful," Miller shared. "So, of course there were stressful times. It's not that unique. You know, like, I was in love with somebody. We were together for two years."
The 26-year-old continued, "We worked through good times, bad times, stress, and everything else. And then it came to an end and we both moved on. And it's that simple, you know."
Since their breakup, Grande has made headlines for her relationship with 24-year-old "Saturday Night Live" comedian Pete Davidson.
In May, Davidson reportedly said he was no longer with girlfriend Cazzie David, daughter of "Seinfeld" co-creator Larry David.
Later that month, reports said Davidson and Grande were seeing one another. News broke in June that the couple got engaged – less than a month after their relationship went public.
Miller admitted his split with Grande was pretty unusual.
'GAME OF THRONES' STAR MAISIE WILLIAMS TEASES TATTOO LINKED TO HIT HBO SHOW
"It's strange," he confided to Lowe, later adding "the whole thing is a little strange but it's not negative."
"It's just a part of something that's going to continue to help make me who I am," Miller shared. "You know, it's all positive energy. I am happy for her and moving forward with her life just as I'm sure she is with me."
Fox News' Jennifer Earl contributed to this report.